Landing pages for capturing leads for hearing solutions
Landing pages for capturing leads for hearing solutions
We have some best hearing solutions landing pages you can use to capture maximum user attention and convert them into positive prospects.
You can have a look at a few of our hearing solutions landing pages below: 
Hearing solution lead capture landing page
---
Hearing solution product landing page
---
Free hearing test appointment booking landing page
Modern free hearing test appointment booking landing page with a phone number on top of the page followed by an appealing appointment booking form.
Strong call to action buttons throughout the landing page direct to the form. Organized content section to place your information in an appealing and informative way.
---
Hearing aid product selling landing page
Hearing aid product order capturing landing page with small lead capture form on top along with product picture. Organized content sections with strong order now buttons.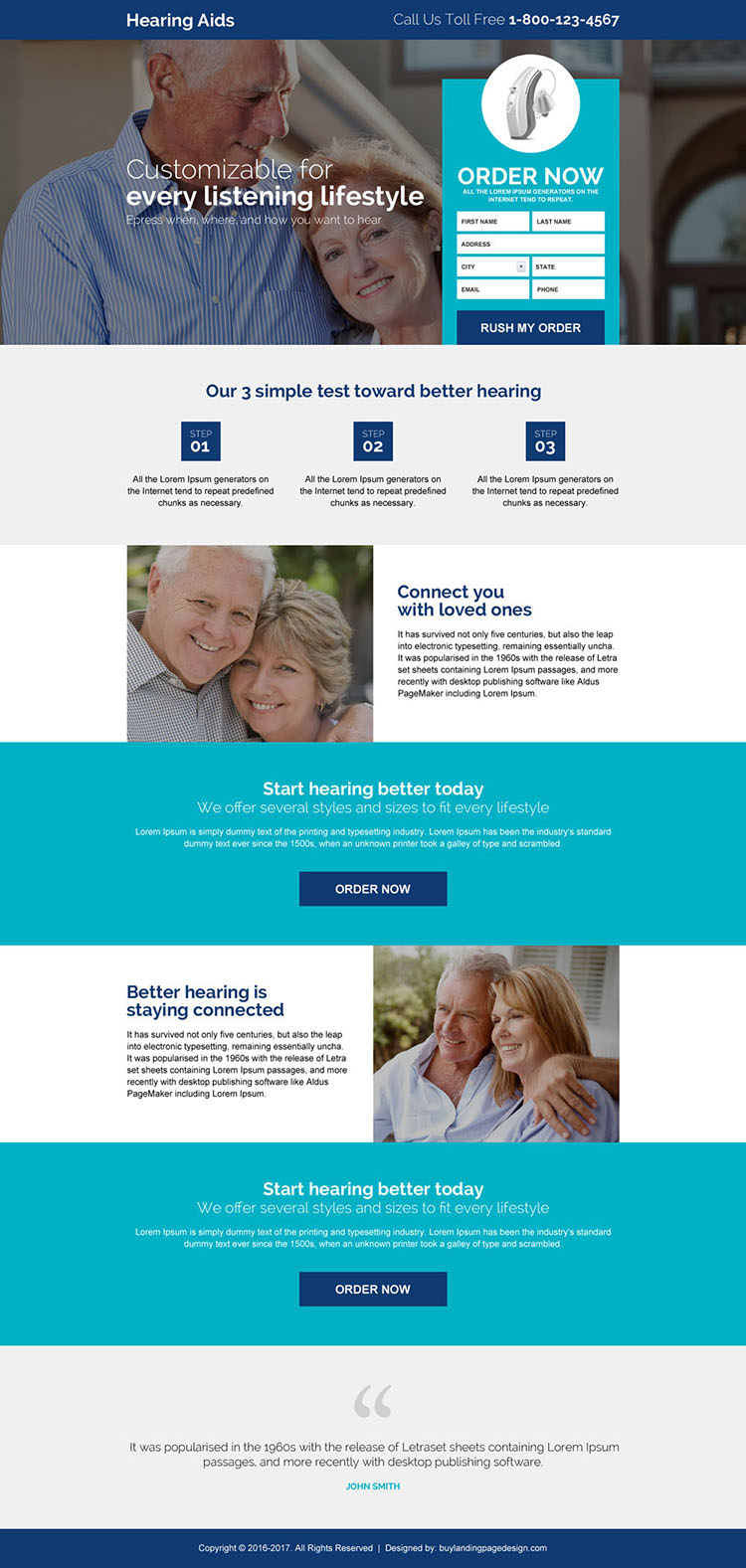 ---
Hearing solutions appointment booking landing page
Hearing care needs and solutions services offering modern landing page. Clean and informative content section with a call to action button and space for inserting video. This hearing solution landing page is perfect for those who want to give their landing page a modern look and professional feel.
Hearing solution funnel design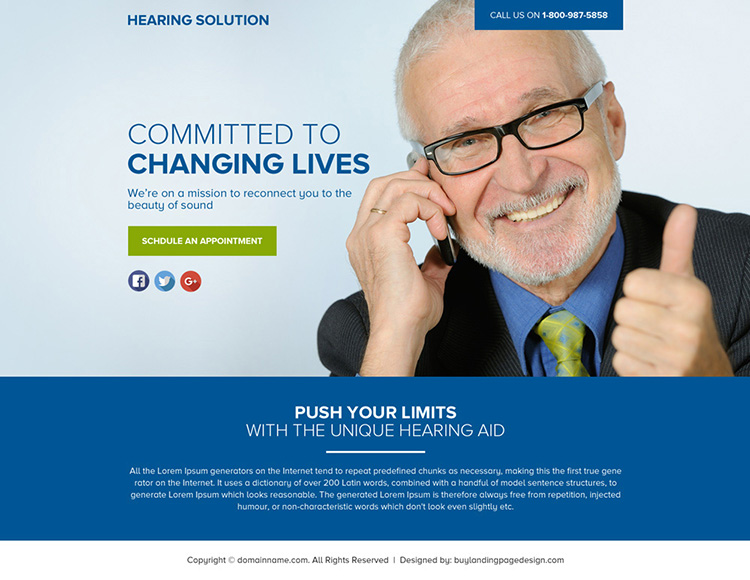 Funnel page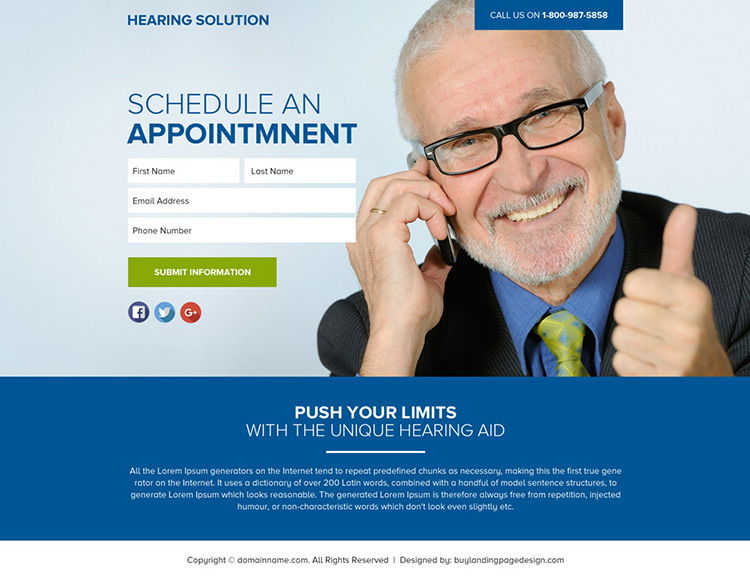 Thank you page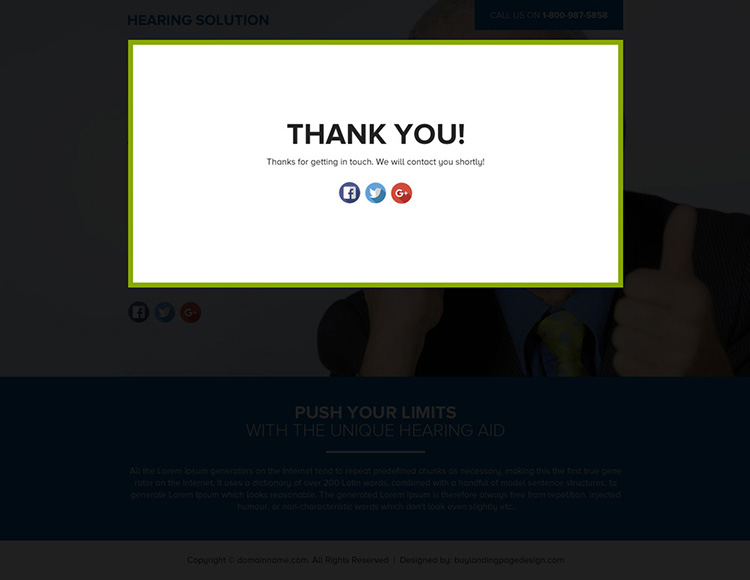 Best hearing solution free consultation landing page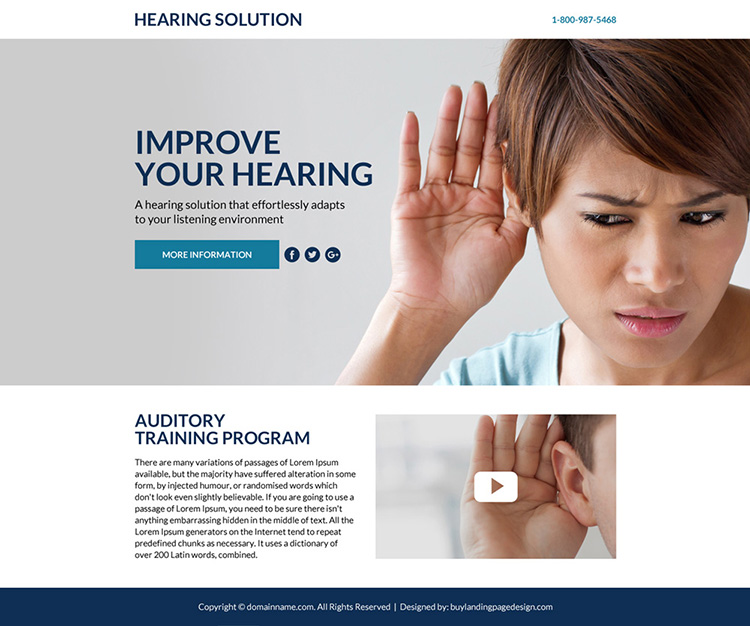 Funnel page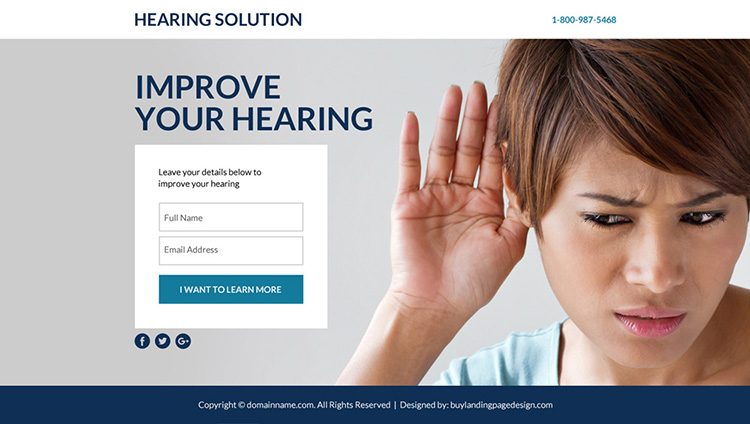 Thanks page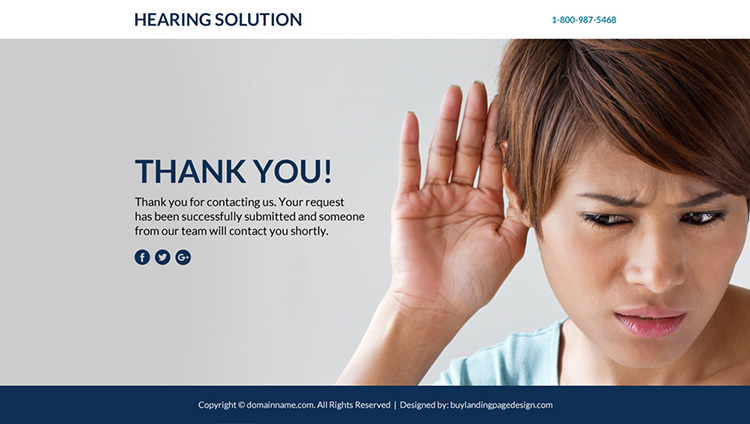 Hearing solution call to action landing page
This is a minimal hearing solution treatment landing page with call to action buttons and phone number on top.
So, request a free quote for your custom hearing solution landing page based on your custom design and services requirements.