Jewelry landing page design added to buylpdesign
Jewelry landing page design added to buylpdesign
Jewelry lead generating landing page designs
So, you can now download and use our jewelry landing pages to promote your business online.
Diamond jewelry free brochure lead capture landing page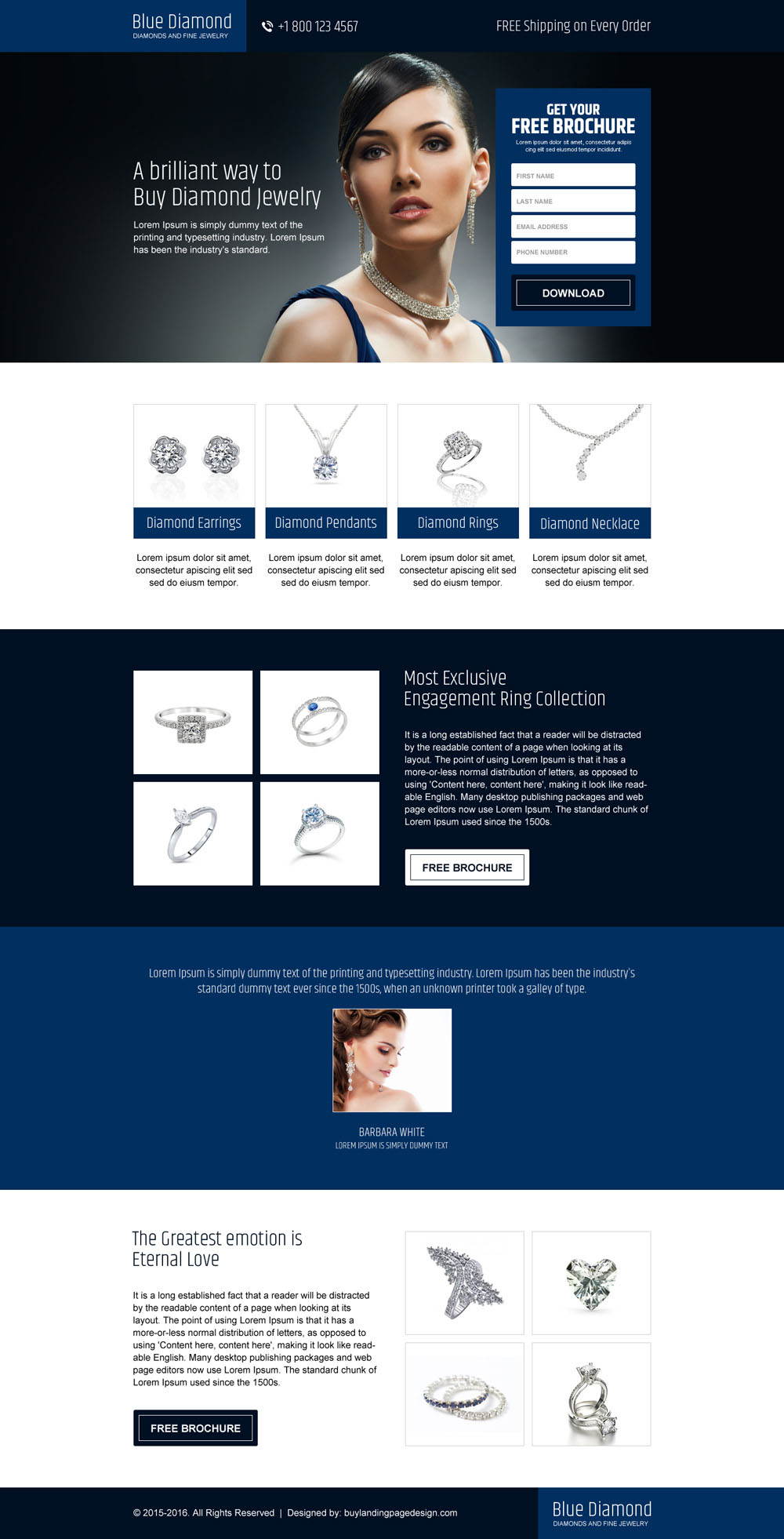 We will be adding more jewelry landing pages, so don't forget to check back very soon.
You can also order a custom jewelry landing page from our expert and experience designers.