House painting contractors landing page
House painting contractors landing page
Are you a house painting contractor?
Capture potential prospects for your house painting services with our modern painting service landing page. Use our modern and eye-catching painting service landing page and capture potential leads.
Highlight your painting services with the services section provided on the landing page, showcase your previous painting project with the option of video placement provided on the landing page.
Contact us page preview
Provide a house painting estimate on phone calls or schedule a free site inspection by connecting with your potential prospects with this painting service lead capture landing page.
Thank you page preview
Thank your potential prospects with a custom message with this beautiful thank you page design.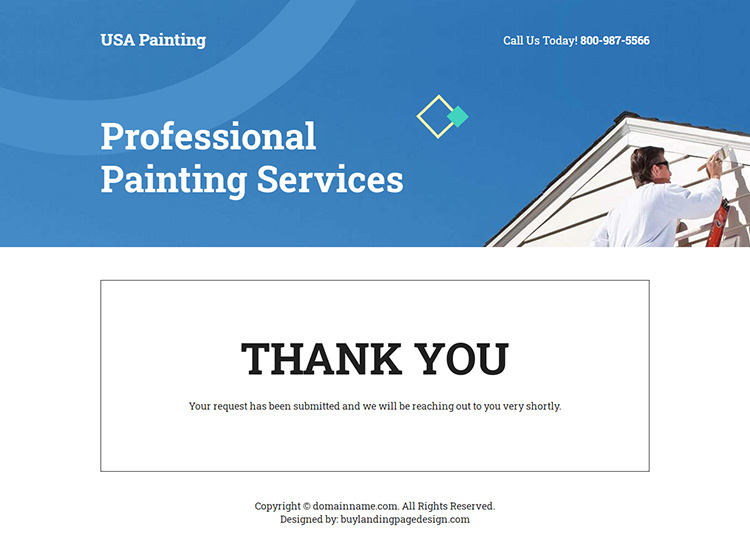 Ready to Use House Painting Contractor Landing Page
Get this house painting contractor landing page customized and uploaded to your hosting space with our "Ready to Use Template" license.
Our "Ready to Use Template" includes customizing the template with your logo, content, images. Tracking and live chat code implementation, contact form activation, and file upload.
You just need a domain name and hosting space. If you have not booked your domain name and hosting space yet then don't worry you can book your desired domain name and hosting space with us.