Home improvement landing pages added to Buylandingpagedesign.com
Home improvement landing pages added to Buylandingpagedesign.com
Looking for a professional home improvement landing page?
Capture leads for your home improvement services like interior and furniture, handyman services, home remodelling, home repair service house renovation service etc. with our professional home improvement service landing pages.
Furniture gallery small lead form landing page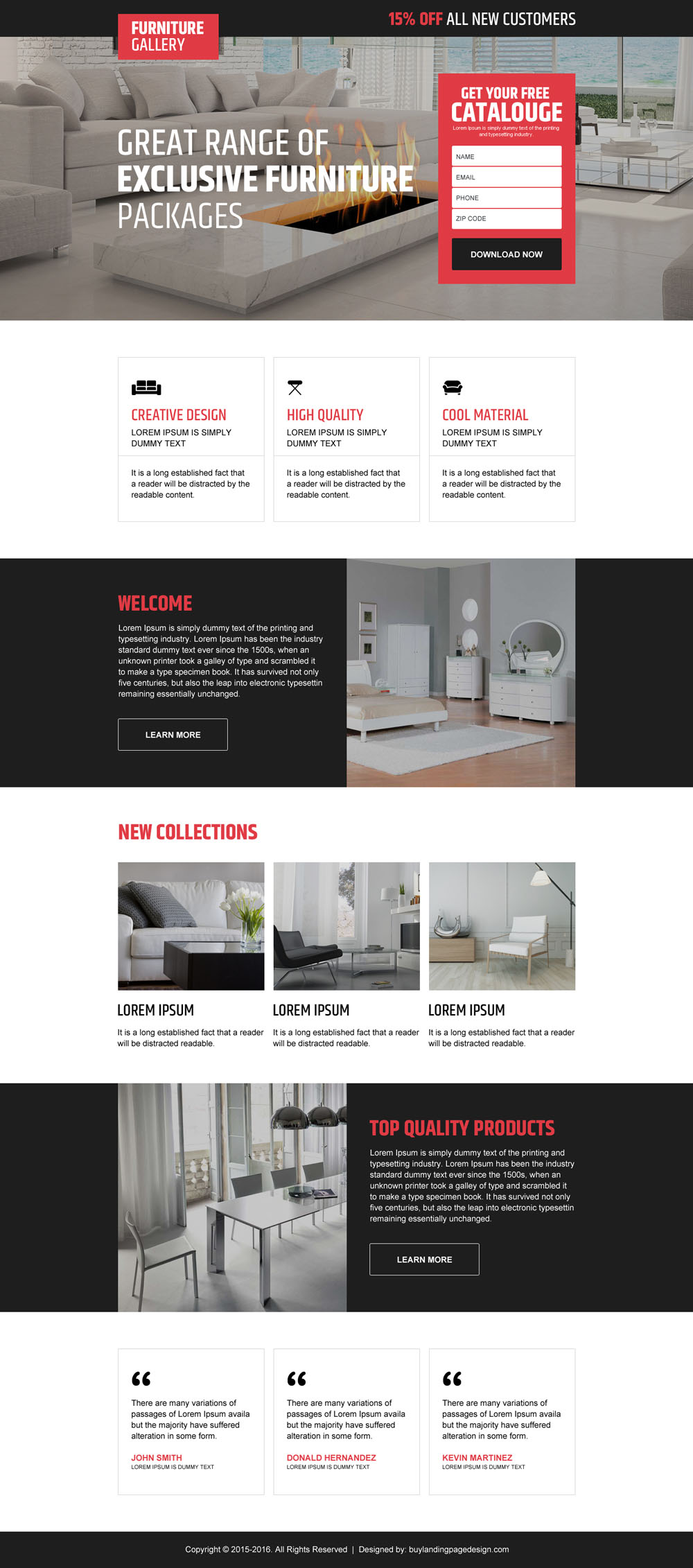 We will be adding more home improvement landing pages, so don't forget to check back soon.