Health and fitness responsive landing page design added to Buylandingpagedesign.com
Health and fitness responsive landing page design added to Buylandingpagedesign.com
Health and fitness responsive landing pages
Promote your health and fitness center, health and fitness supplements, gym, etc with our responsive health and fitness landing pages.
Health and fitness center sign up capturing responsive landing page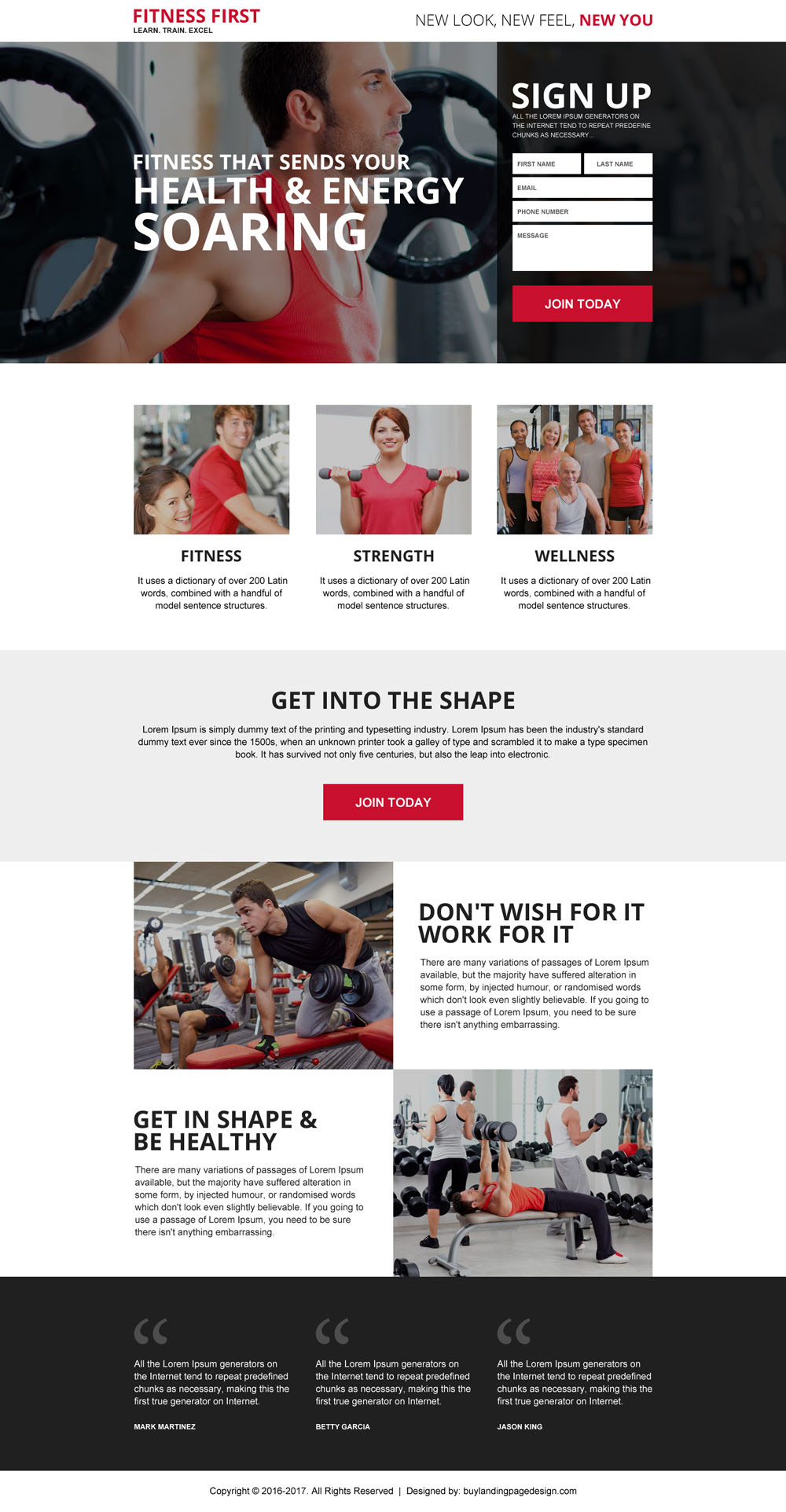 Health and fitness funnel design
Want to capture leads for your health and fitness service?
Use our professional health and fitness lead funnel landing page to capture potential leads for your business success. Download responsive health and fitness responsive landing page that will support all screen sizes and resolutions.
Health and fitness funnel design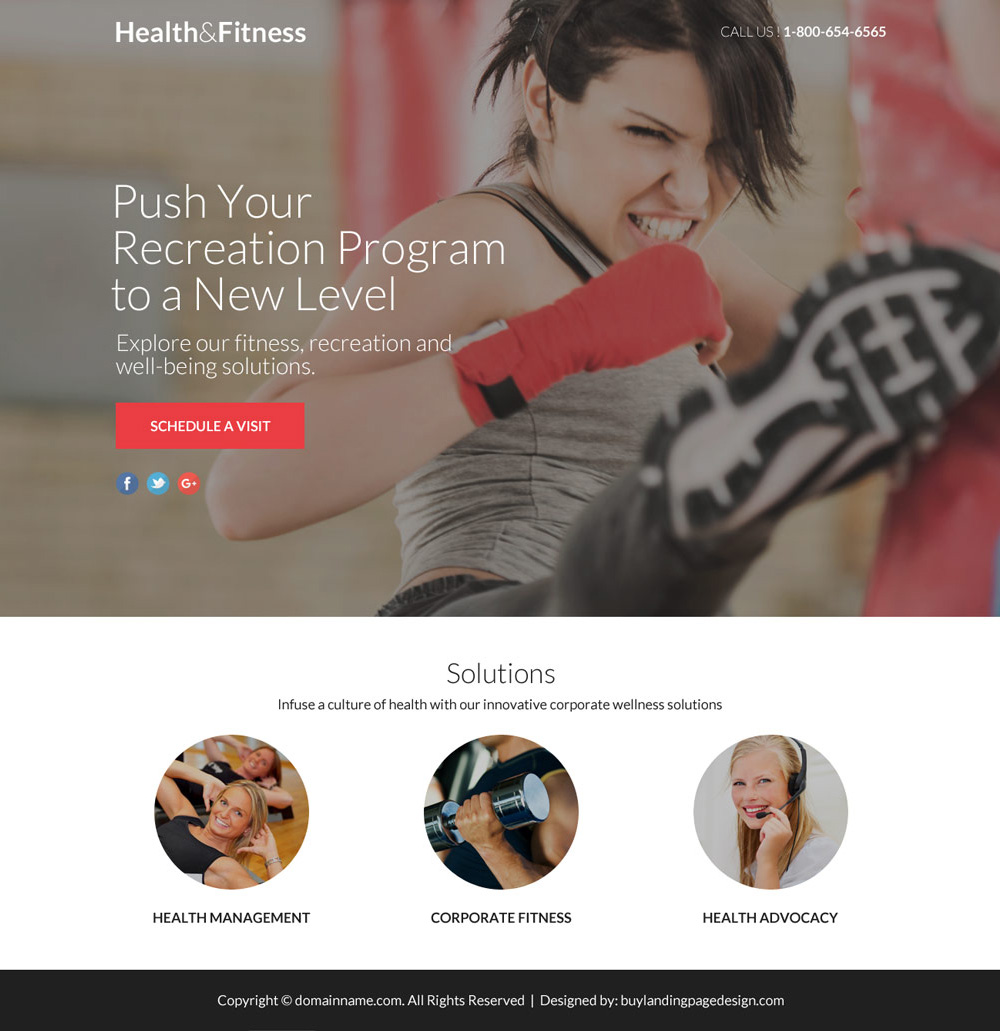 Funnel Page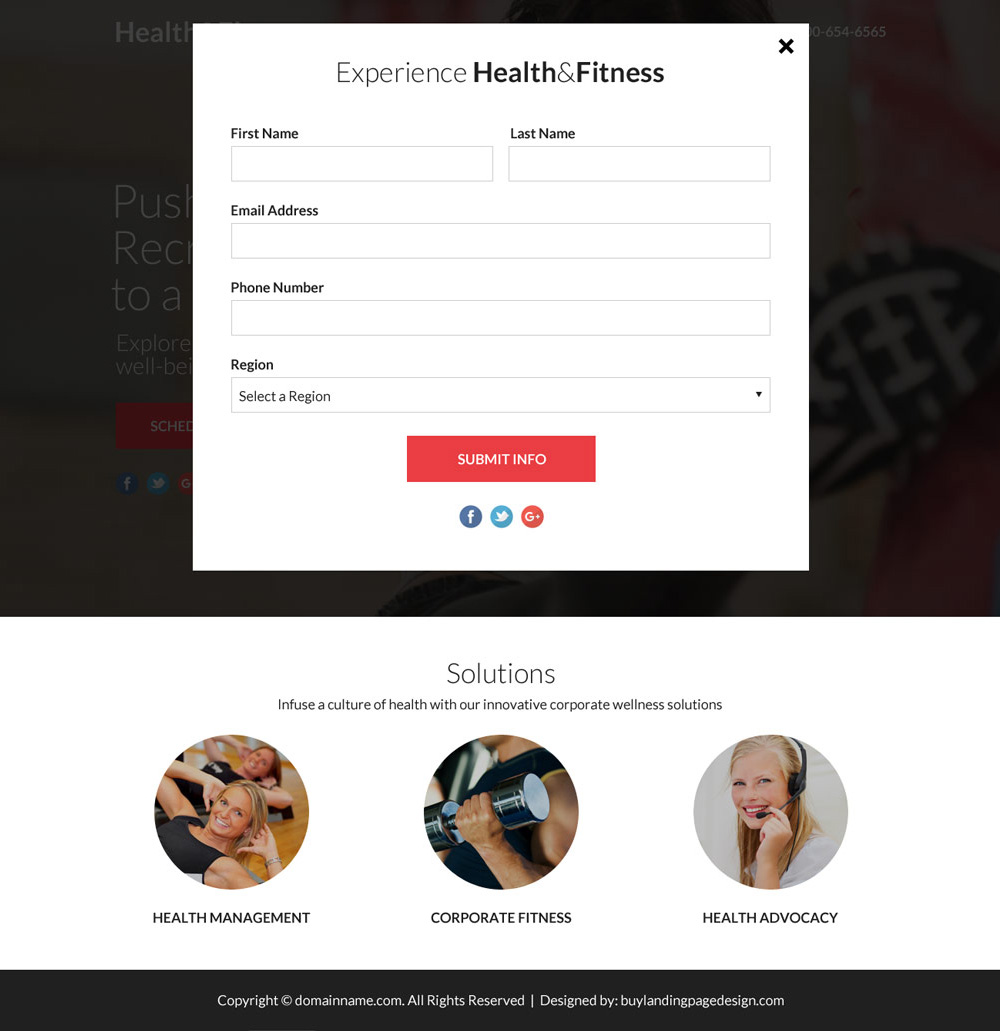 Thank you page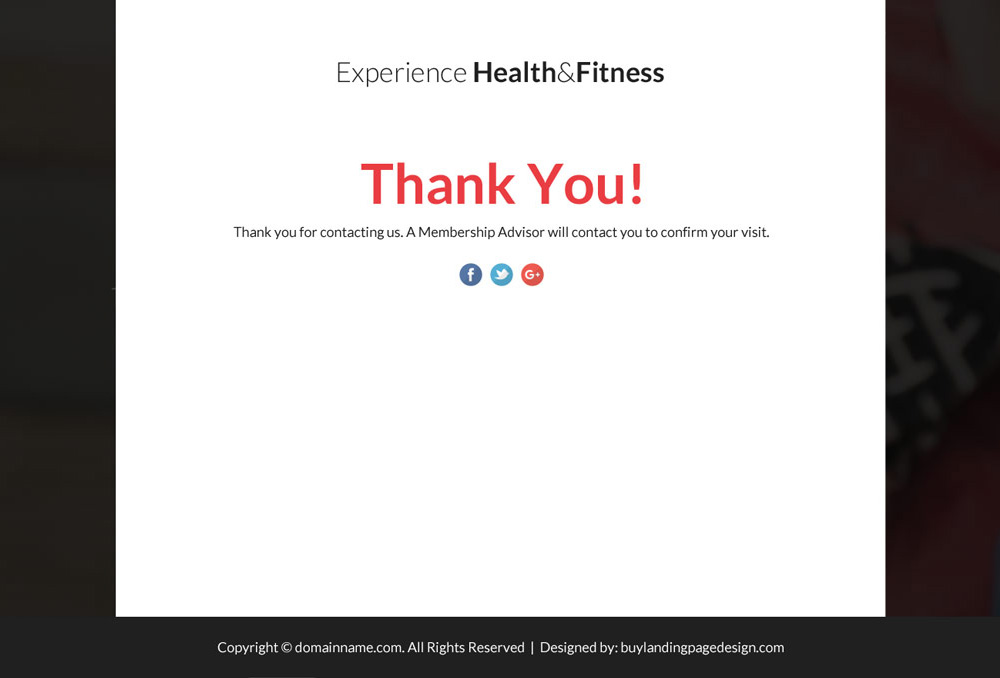 Custom funnel page
So, do you need a custom funnel design for health and fitness service to meet your custom requirement?
Email us your requirement through our contact us page, we will check it and get back to you with an estimated quote and time frame.