Health and fitness responsive landing page design added to Buylandingpagedesign.com
Health and fitness responsive landing page design added to Buylandingpagedesign.com
Health and fitness responsive landing page design template added to Buylandingpagedesign.com
Promote your health and fitness center, health and fitness supplements, gym etc with our responsive health and fitness landing page designs. You can check all our health and fitness responsive landing page designs here: https://www.buylandingpagedesign.com/responsive-landing-page-design/health-and-fitness/
Health and fitness center sign up generating responsive landing page design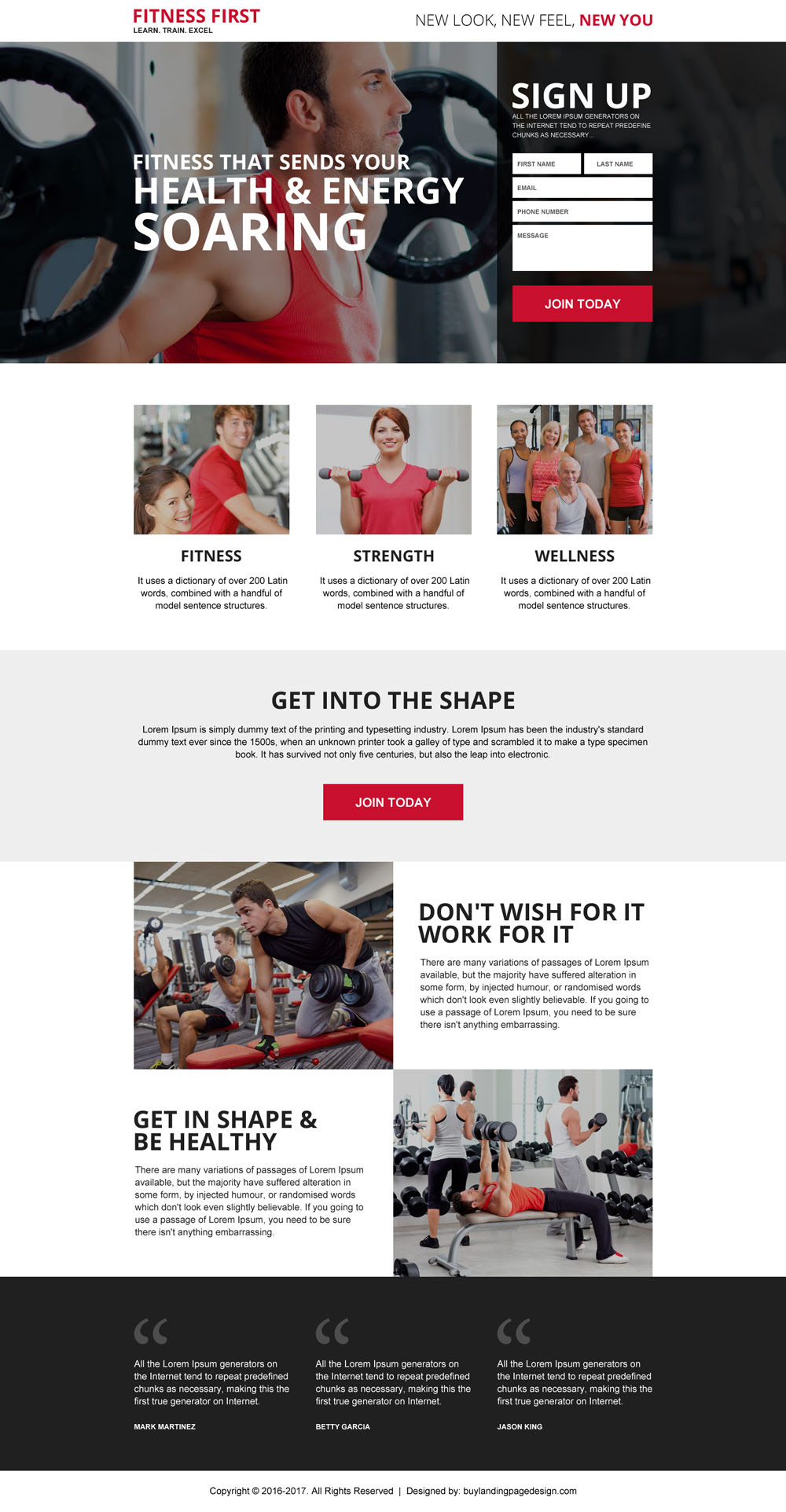 Health and fitness lead funnel landing page design
Do you like to capture leads for your health and fitness service?Use our professional health and fitness lead funnel landing page design to capture potential leads for your business success. Download link will come with the 3-page design with valid HTML/CSS.
The first page as an index page with a clear tagline and call to action button, all benefits of good health and fitness, quick contact phone number and social icon are on above the fold. Second page with a lead form and the third page with a confirmation message.
Download responsive version of this health and fitness responsive landing page design that will support all screen size and resolution.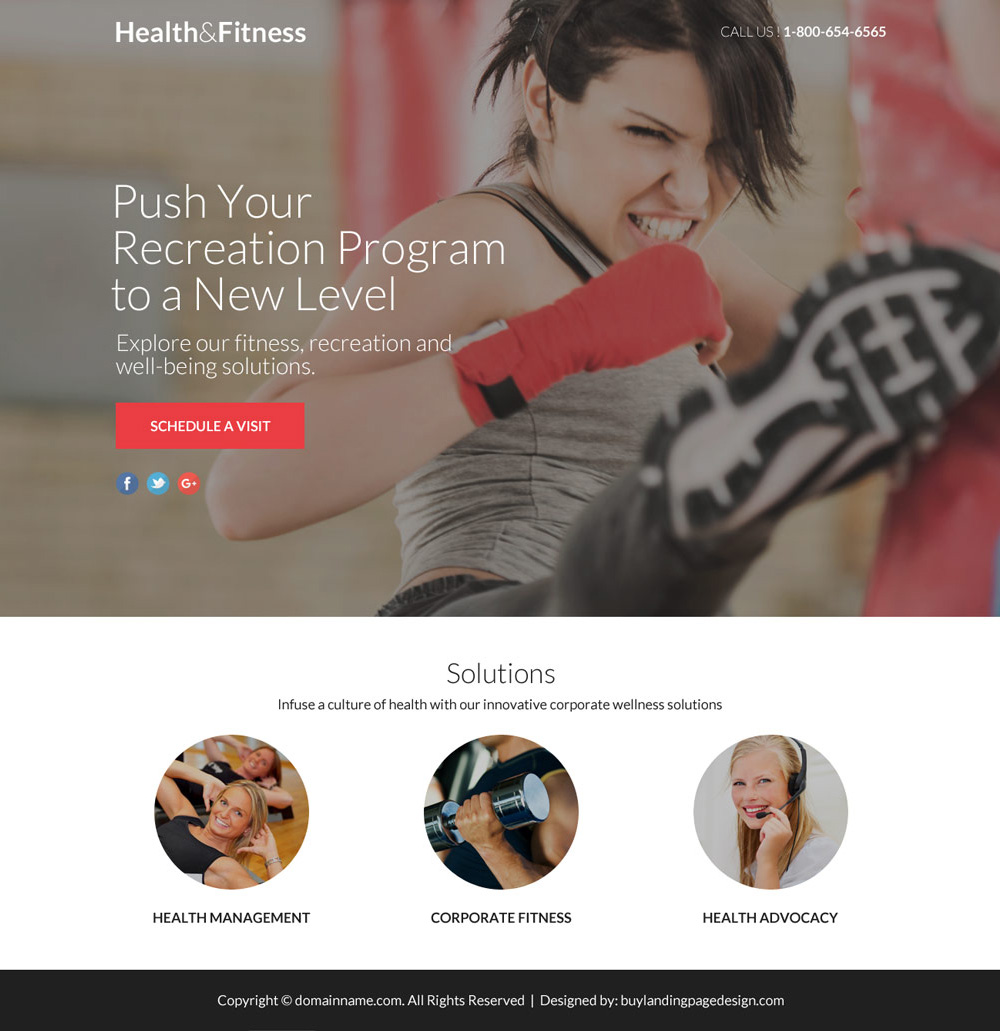 Lead capture funnel page design preview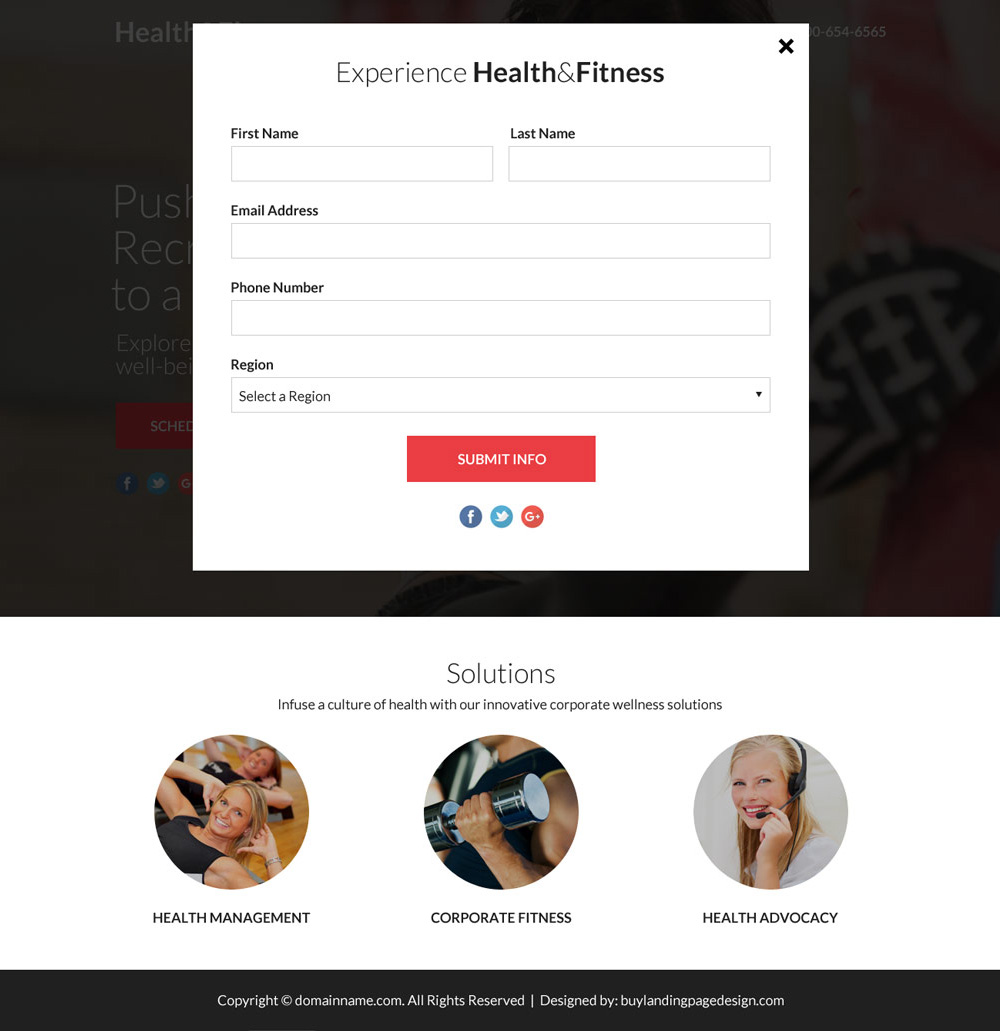 Confirmation page design preview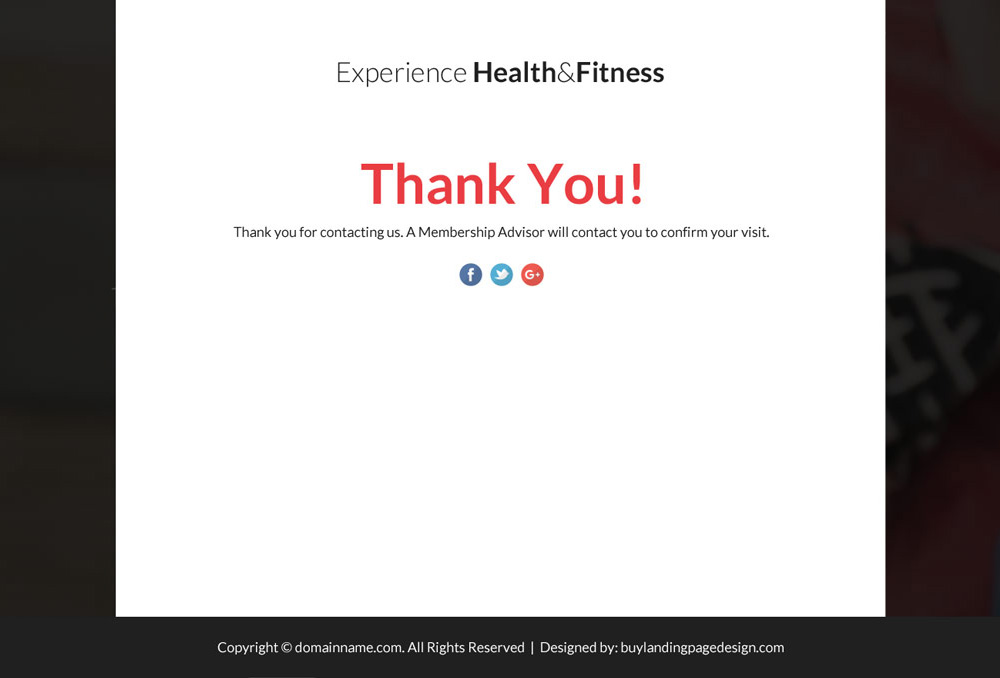 Download Responsive HTML/CSS
Custom landing page design funnel page design service
Need a custom landing page design on health and fitness service? or need a lead capture lead funnel landing page on health and fitness service to meet your custom requirement. Get it done from us. Just send us your details requirement through our request a FREE quote page, we will check it and get back to you with a quote and time frame.