Hassle free business insurance landing page
Hassle free business insurance landing page
Small business insurance service landing page design
So, if you are looking for a modern and professional business insurance landing page then you can check out our latest business insurance landing page. It includes the main page and the contact us page.

The main page consists of clean and visually appealing content sections with strong call to action buttons to capture leads.
The contact us page has a small lead capture form so your potential prospects can contact you easily.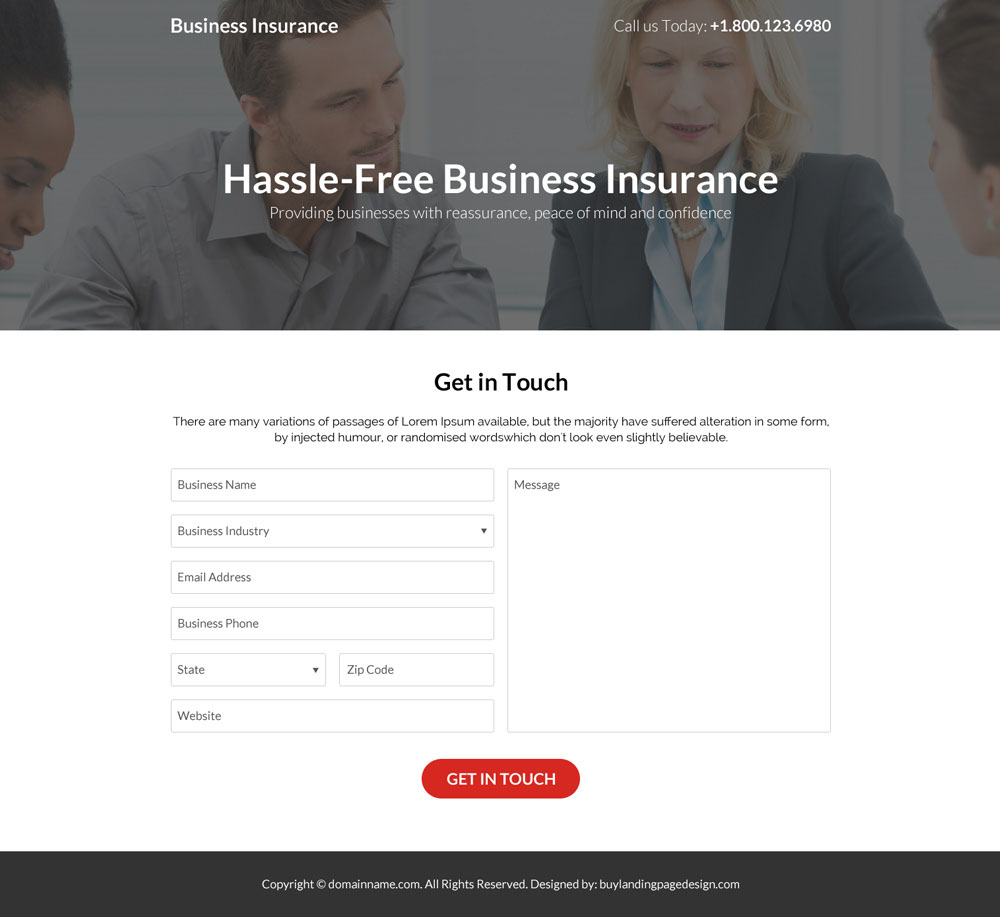 You can get this landing page customized with our affordable customization packages.