Hair removal landing page designs added to buylpdesign
Hair removal landing page designs added to buylpdesign
Capture quality leads and convert your visitor into customer by using our laser hair removal landing page. Download these landing pages instantly and create your own laser hair removal landing page.
So, you can now promote your laser hair removal service and catch attention of new visitors who are looking to get the unwanted hairs removed. 
Below is an example of hair removal landing page to increase your business success and revenue rate effectively and continuously.
Laser hair removal lead gen landing page to capture quality leads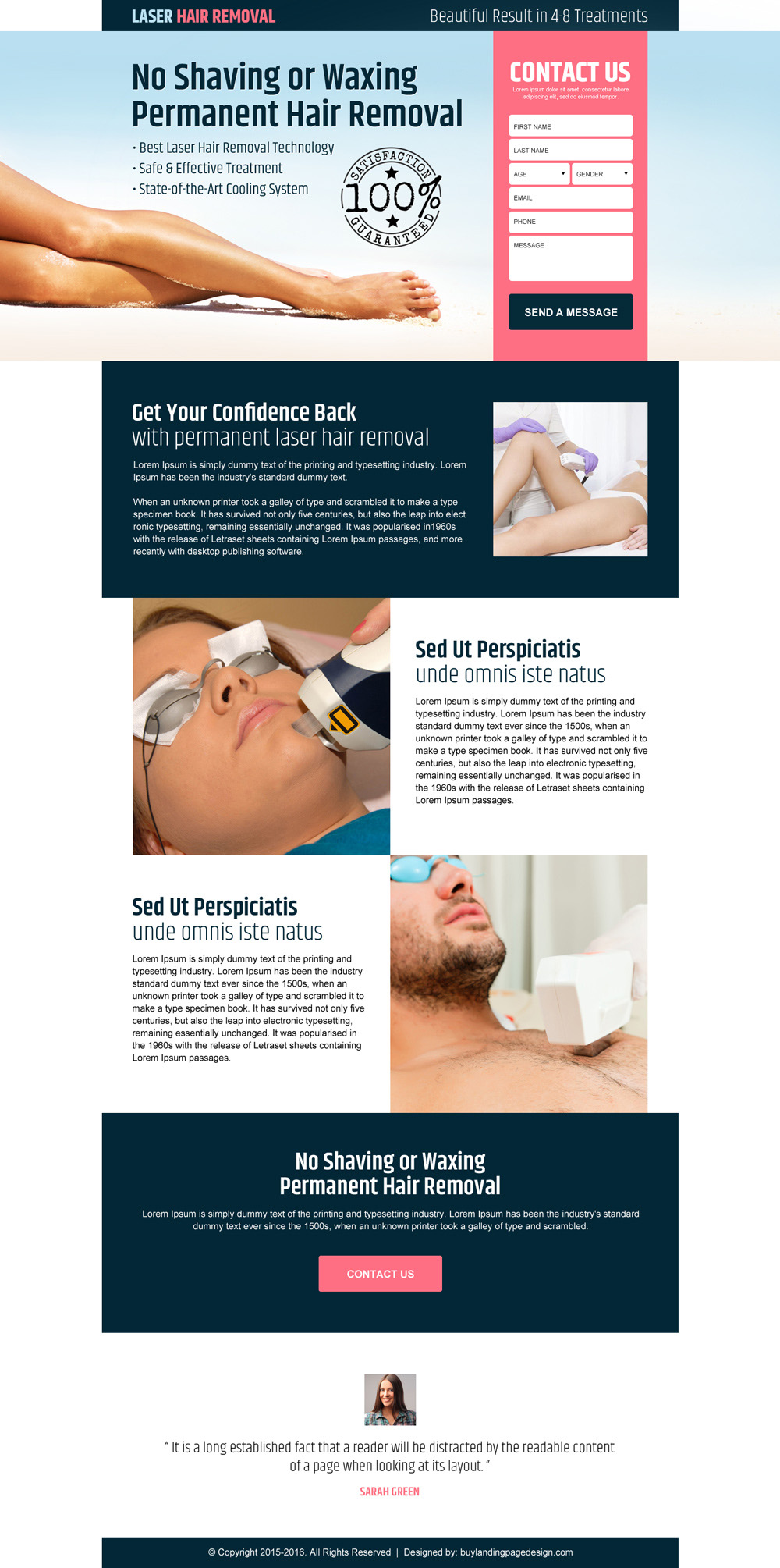 Want to get this customized to meet your business requirements?
We can customize this landing page or design a custom landing page to suit your requirements at a very nominal price, get in touch with us.
Get your desired domain name at a very competitive price from us. We also provide hosting space, website security etc as well.