Hair removal landing page designs added to buylpdesign
Hair removal landing page designs added to buylpdesign
Capture potential customers with our hair removal landing page.
Download these landing pages and create your hair removal landing page. So, you can now promote your laser hair removal service and capture the attention of new customers who are looking to get the unwanted hair removed. 
Below is an example of a hair removal landing page:
Laser hair removal lead gen landing page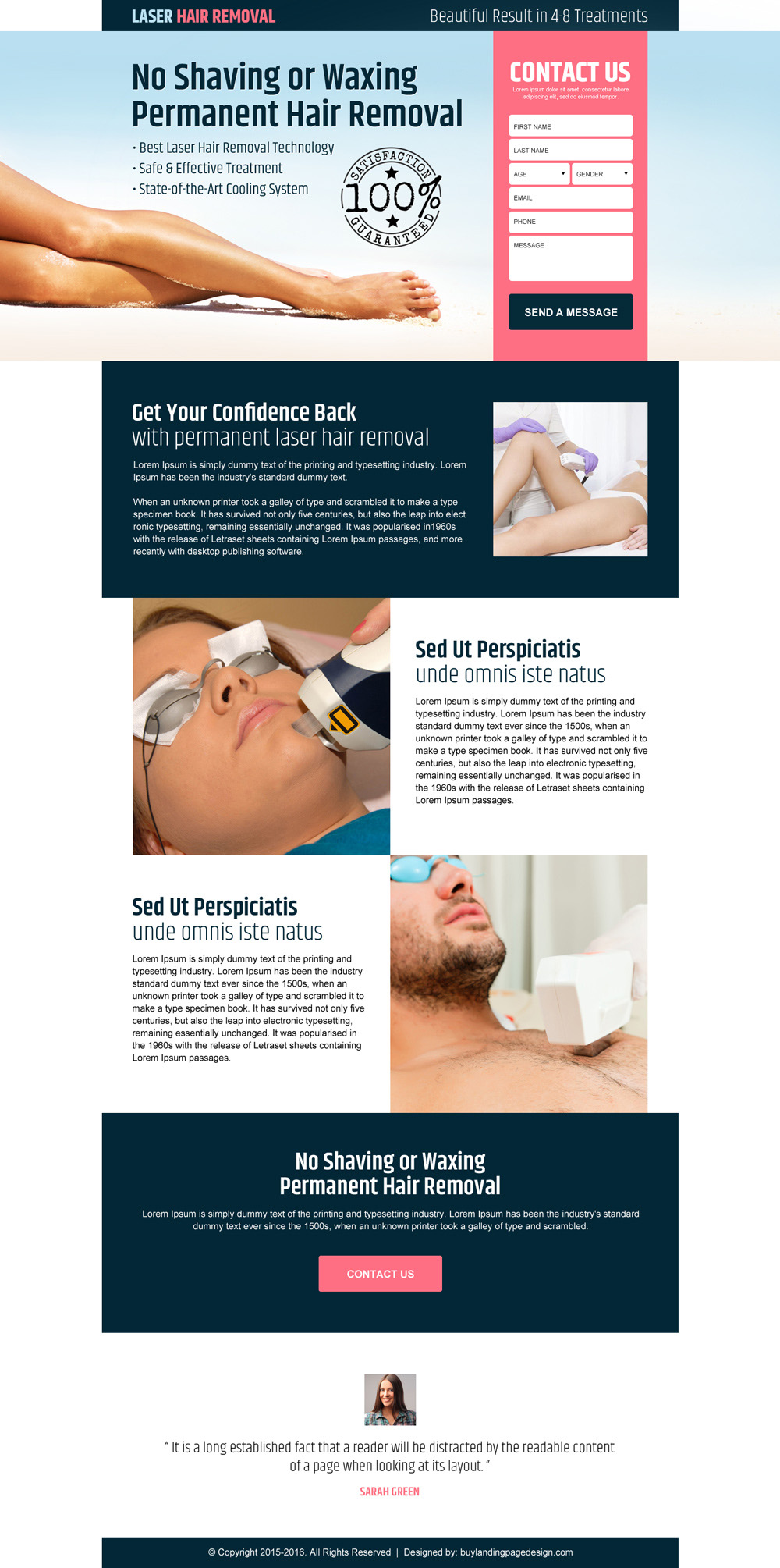 Want to get this landing page customized?
Our "Ready to Use Template" includes customizing the web page with your logo, content, and images, implementing tracking and live chat code, activating the contact form, and uploading the files.