Credit repair and monitoring service website design
Credit repair and monitoring service website design

Want to create a stunning credit repair business website?
Build trust and capture potential clients with your professional and responsive credit repair website at a very nominal price. As you are going to deal with clients who been through tough times and are looking to you as their last financial resort so building trust is a very important factor for attracting more clients.
While some prospects are comfortable filling a web form, some others want to speak to a real person. So, listing your phone number will surely increase your leads and build trustability. Our credit repair website designs provides both options to your potential customers to get in touch with you easily – a web form as well as your contact number.
Credit Repair Website Home Page Preview
Contact Us Page Preview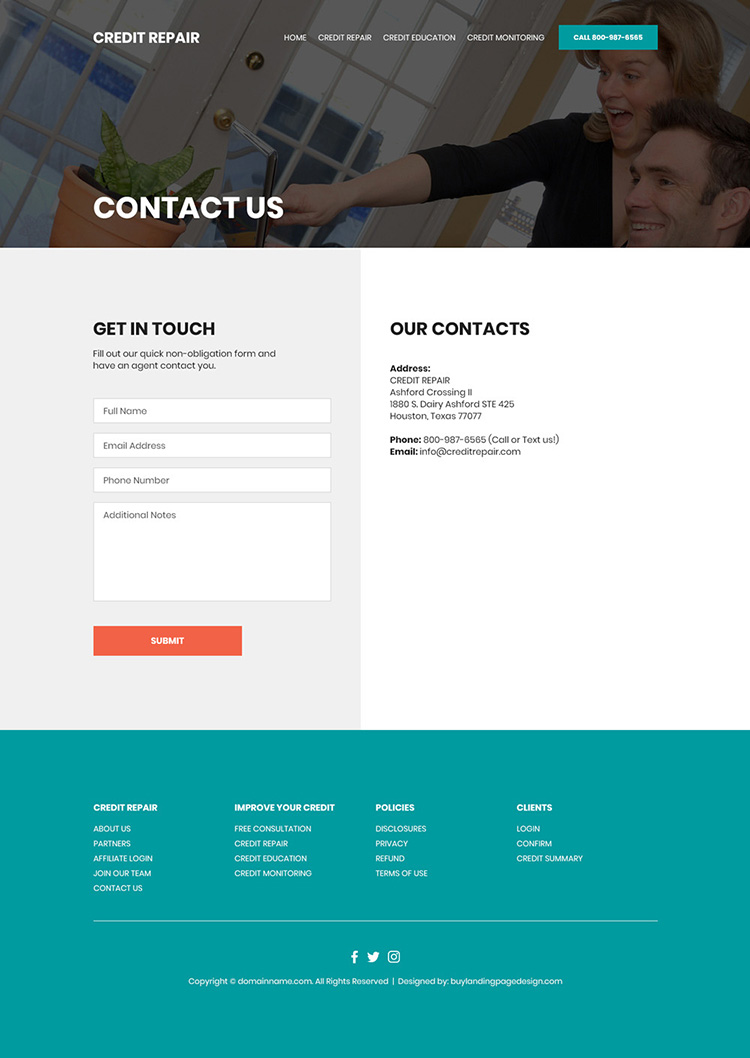 Thank you page preview
Are you ready to build your credit repair website?
Use our ready to use credit repair website designs to build your website. Our credit repair website designs are your all in one solution to your needs.
Choose any design you like
Responsive Layouts
No Technical Skills Required
Saves your Time
Saves your Money
With our Ready to Use Template, you will be able to create your credit repair business website within a very affordable budget and quick time frame.