Beauty product selling bootstrap landing page
Beauty product selling bootstrap landing page
Want to sell your beauty products online?
You can now boost sales of your beauty products online by using our modern and effective beauty product landing page.
So, this beauty product landing page consists of landing page, order page and a thanks page. This landing page has beautifully designed content sections and an appealing form. You can use this landing page to promote your beauty products and boost your sales and revenue.

Order page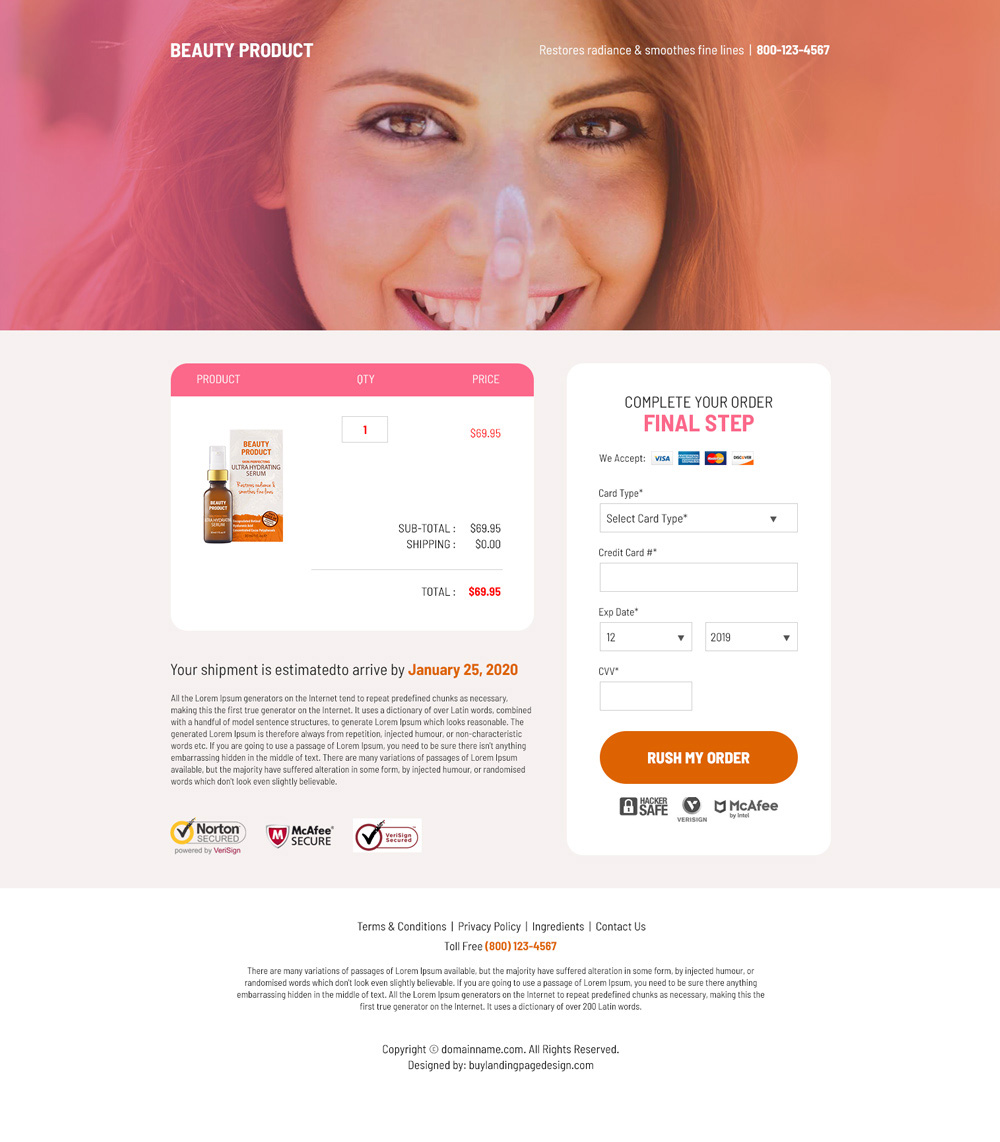 Thank you page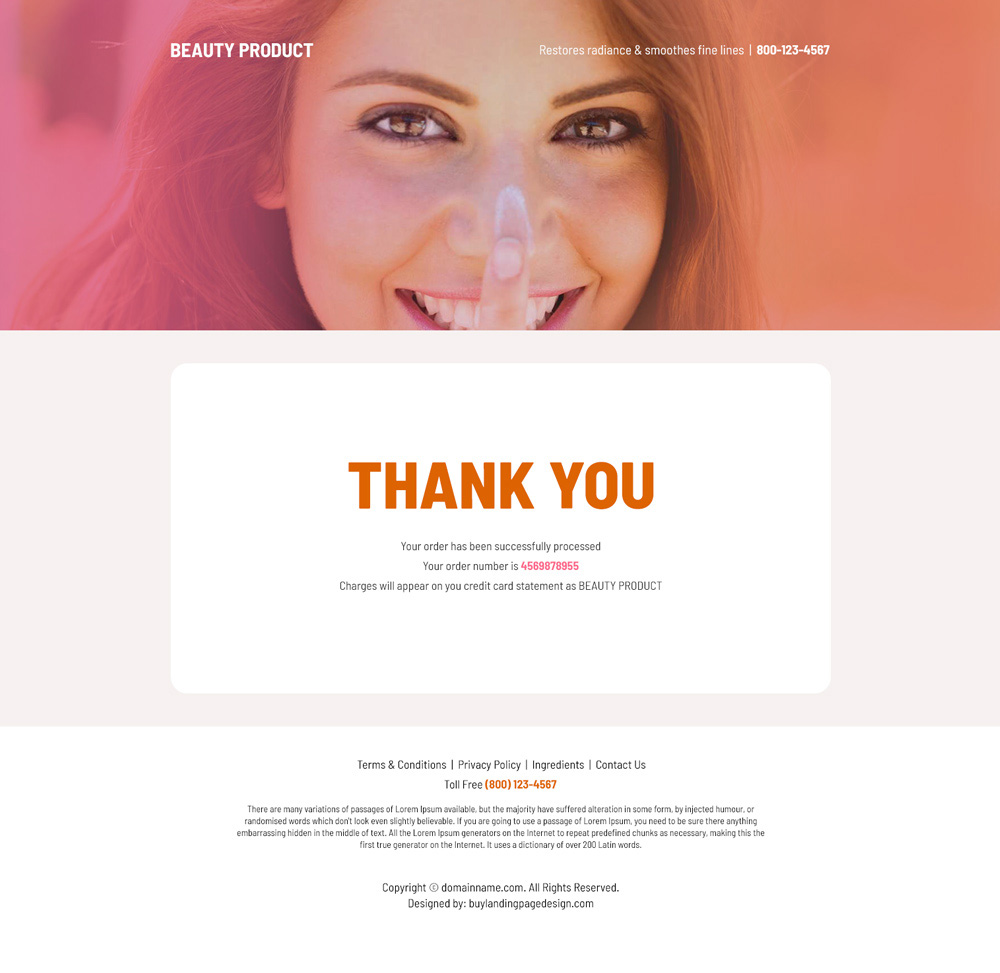 Need a custom landing page?
If you need a custom landing page then get in touch with us with your requirements. We provide custom landing page design at a very nominal price and quick turn around time.