Back pain relief center responsive landing page
Back pain relief center responsive landing page

Do you provide pain relief treatment?
You can now capture quality leads online with our modern and professional back pain relief center landing page. You can use this back pain relief landing page for capturing online appointments.

This pain relief landing page includes a thank you page as well so when your prospects fill out the appointment form then you can thank them for contacting you and provide any information if needed.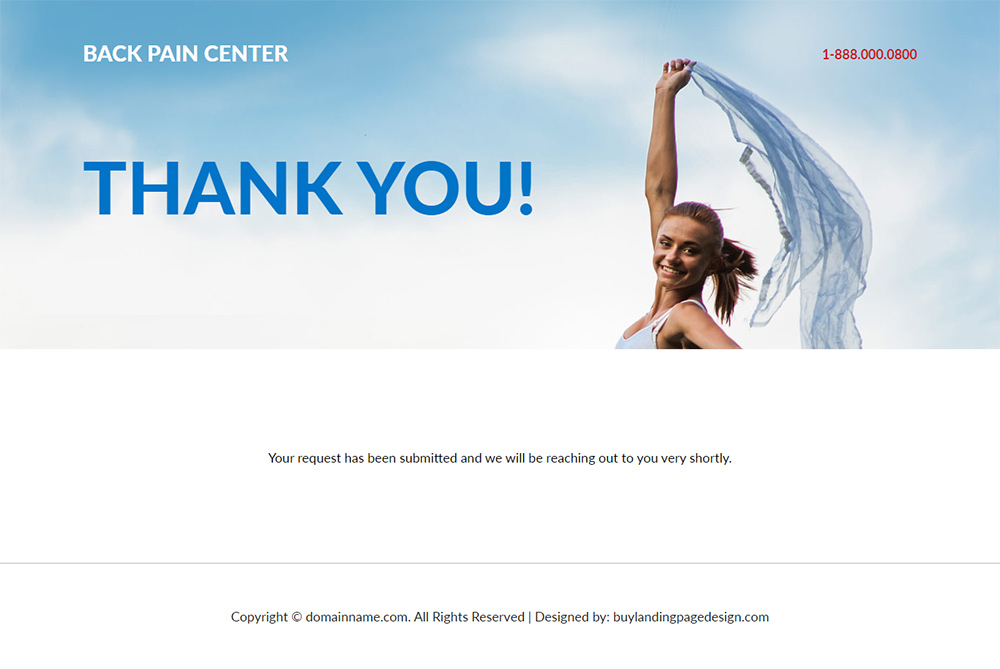 Domain Name and Hosting Space
So, you can also book your domain name and hosting space with us for a very affordable price.
Custom Pain Relief Landing Page
So, you can now also order a custom pain relief landing page according to your requirements. Email us your requirements and we will get back to you with an estimated quote and time frame.