Astrology service landing page designs
Astrology service landing page designs
Modern astrology landing pages
Use our modern astrology lead capture landing pages to promote your horoscope, future prediction services at a very affordable price.
Check out our astrology prediction and daily horoscope landing pages below: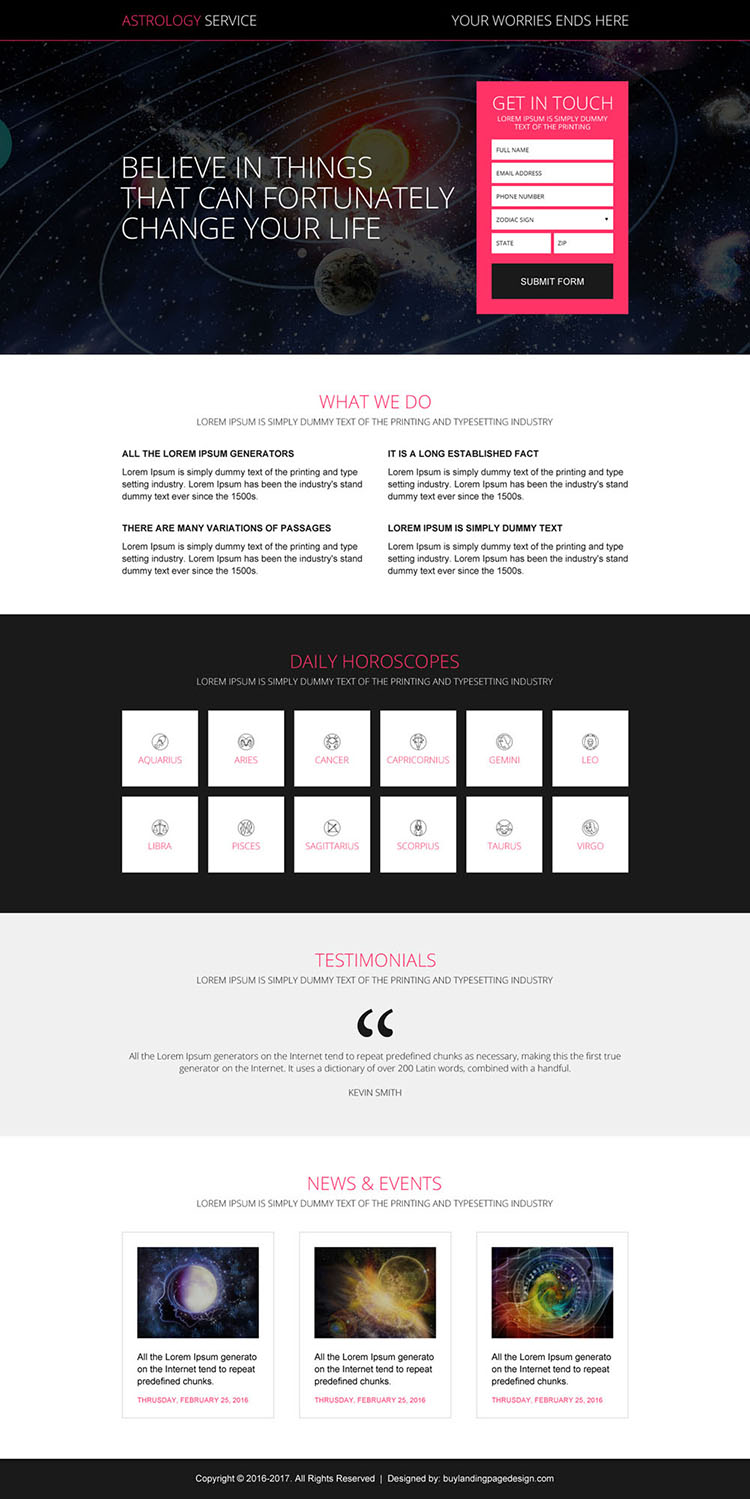 Astrology service mini landing page
Custom Landing Page
If you need a custom landing page designed then email us your requirements and we will get back to you with an estimated quote and time frame.
Domain Name and Hosting Space
If you have not booked your domain name and hosting space yet then don't worry you can book your desired domain name and hosting space with us.