Male enhancement supplement selling bootstrap landing page
Male enhancement supplement selling bootstrap landing page
There is a lot of competition in today's world so you need to stand out from the rest to win. Capture attention of your prospects with our eye-catching and visually appealing landing page.
Want to sell your male enhancement supplement online?
If you own a male enhancement supplement and want to sell it online then you can use our latest male enhancement landing page. It consists of the main page and the order page.

So, this landing page highlights your product and has content sections to provide information about your product to the visitors.
It has the potential to attract your prospects and convert them to leads. You can boost sales of your supplement with this landing page.
You can get this landing page customized as per your needs with our affordable customization packages.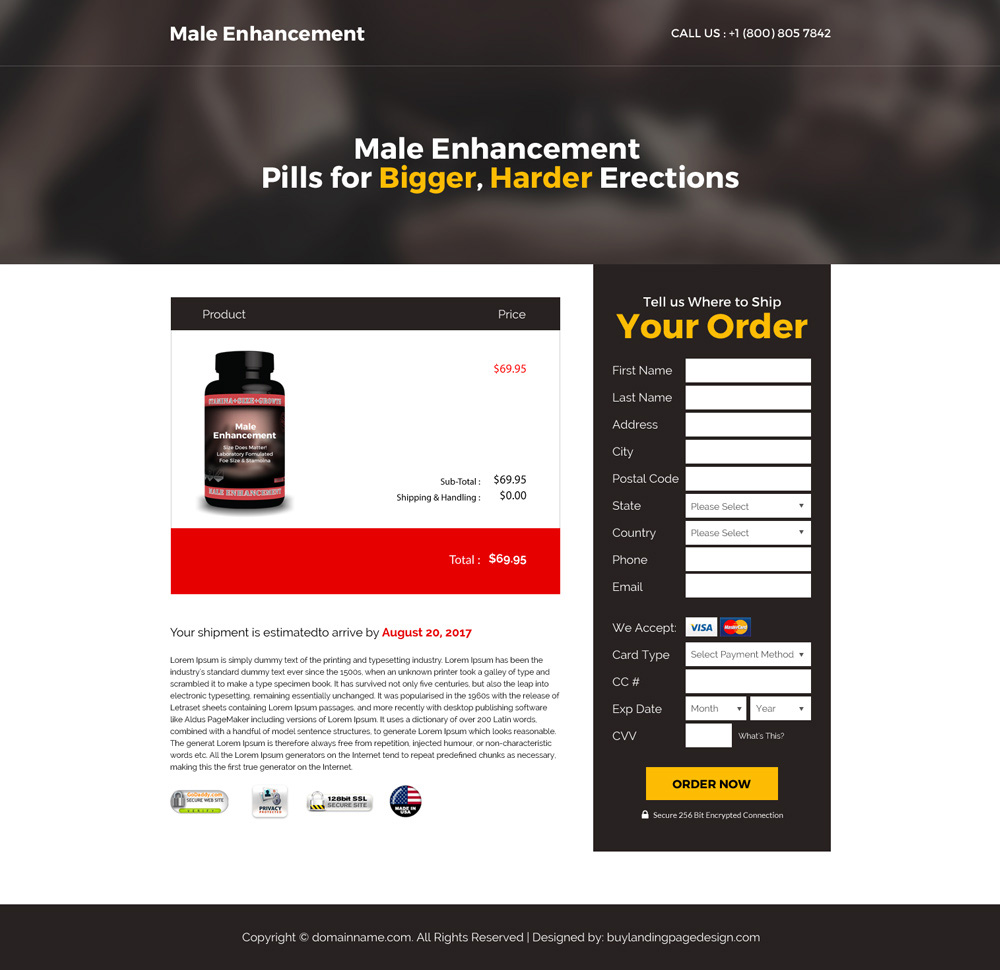 Need a custom landing page designed?
Get a custom landing page designed by our expert designers at a very affordable price. Get in touch with us.