Clean, creative, flat and effective 20 most converting responsive landing pages from https://www.buylandingpagedesign.com/
If you are not using a responsive landing page design for your product or services then you are most probably losing your leads which results in low conversion rate of your landing page because now a days smartphone users contribute about 50% of the search traffic so you cant give that a miss. If your landing page is not device friendly then you are at a loss.
Responsive landing page design is the current market trend and have proved to be very useful in increasing traffic and conversion rates effectively. Responsive landing page design supports in all devices like desktop, laptop, tablet, smartphone, phone etc so your landing page design gets maximum exposure, traffic and conversion.
Below are 20 most converting responsive landing page design 2014 for maximizing your conversion rates by double:
If you have an auto insurance free quote service and like to increase leads and conversion for your business, use our lead capture auto insurance landing page design templates to boost your business with leads and sales.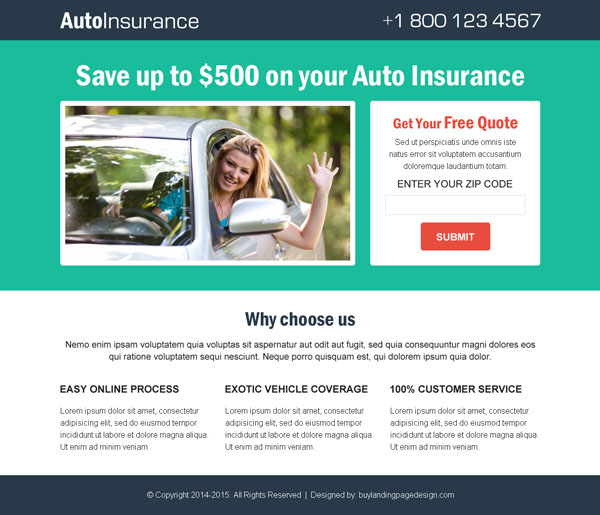 Continue reading 20 most converting responsive landing page design 2014 for maximizing your conversion rates by double