Landing page designs are very important for greater conversion rate, each and every product and services needs a landing page design to gain maximum online exposure and conversion.
Landing pages are very effective in capturing your visitors information through a lead capturing form. You can have a small or a long lead capture form on your landing page design according to your requirements.
Choosing the best landing page design for your product and services can be quiet confusing and difficult at times so I am showcasing here the best selling landing page designs of 2015 from all the categories of buylandingpagedesign.com to help you make a decision on which landing page design can get you maximum conversion and what converts well in today's market.
Below are 73 best selling landing page designs of 2015 from top most categories:
Agriculture landing page design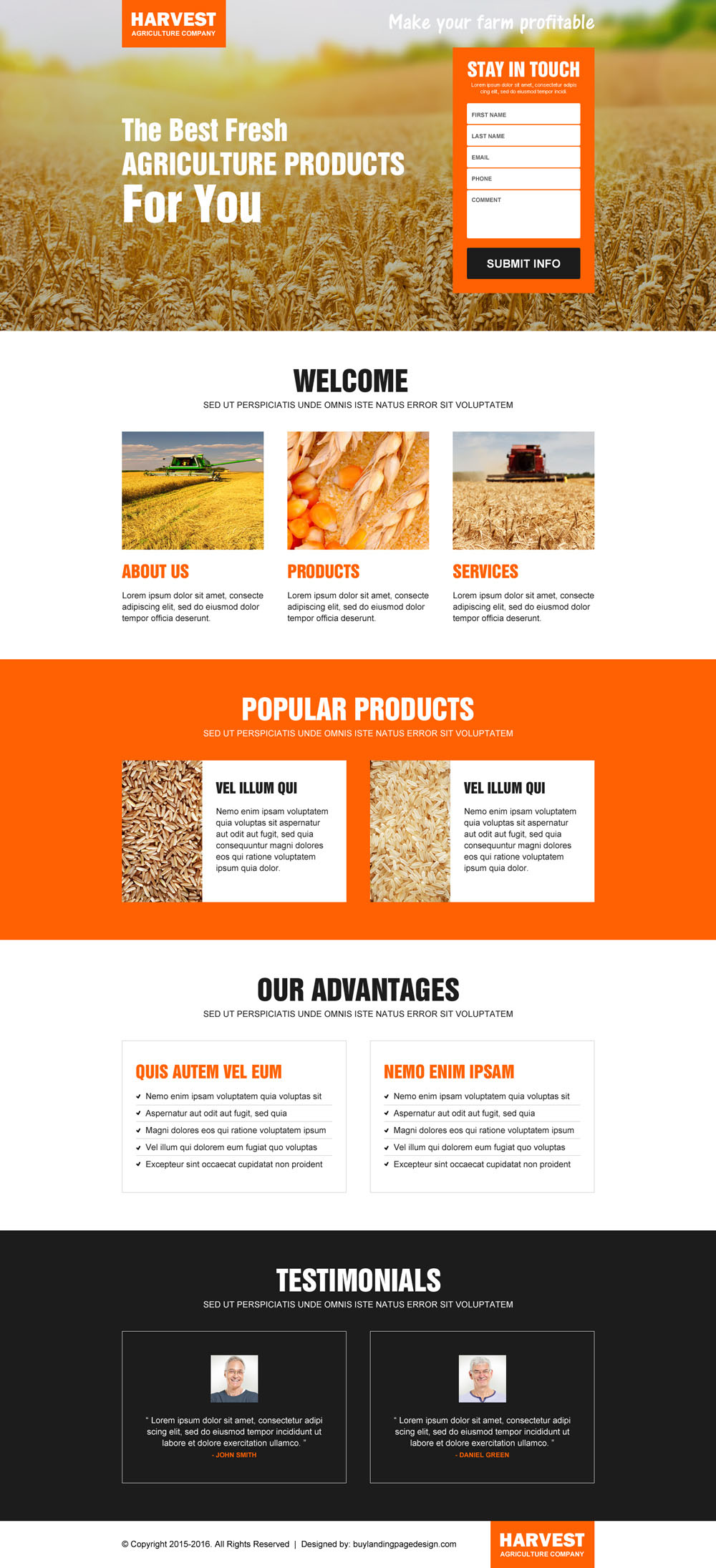 Continue reading 73 best selling landing page designs of top categories