BuyLandingPageDesign.com wishes you a very Happy and Successful New Year 2017.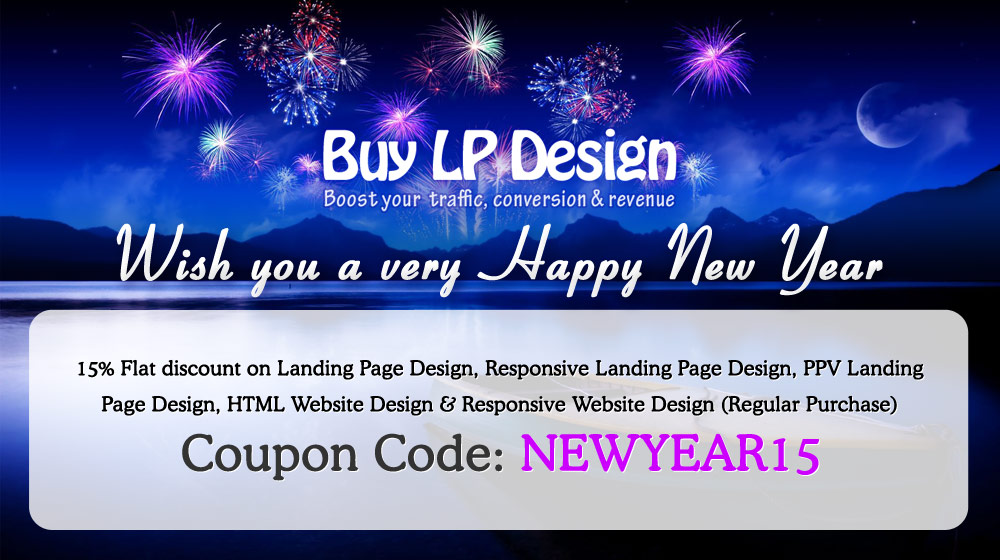 Get 15% Flat discount on Landing Page Design, Responsive Landing Page Design, PPV Landing Page Design, HTML Website Design & Responsive Website Design (Regular Purchase).
Coupon Code: NEWYEAR15
Custom Design Service Discount
You can also order a custom landing page design or website design and get 15% Flat Discount on your custom design project. Request a FREE Quote for your custom design now.