7 best credit repair website design to improve your response rate
7 best credit repair website design to improve your response rate
Want your credit repair website to attract leads?
Your website represents your business online and acts as a marketing channel to promote your business online and capture quality leads. Your website needs to represent your business in a trustworthy way to your visitor's so your visitors can trust your business and get converted into a lead.
Boost conversion and response rate of your credit repair website by using professional, eye-catching and trustworthy credit repair website design. We provide affordable credit repair websites which can boost your conversion rates effectively.
Check out our 7 best credit repair website design to improve your response rate below:
Credit restoration company website design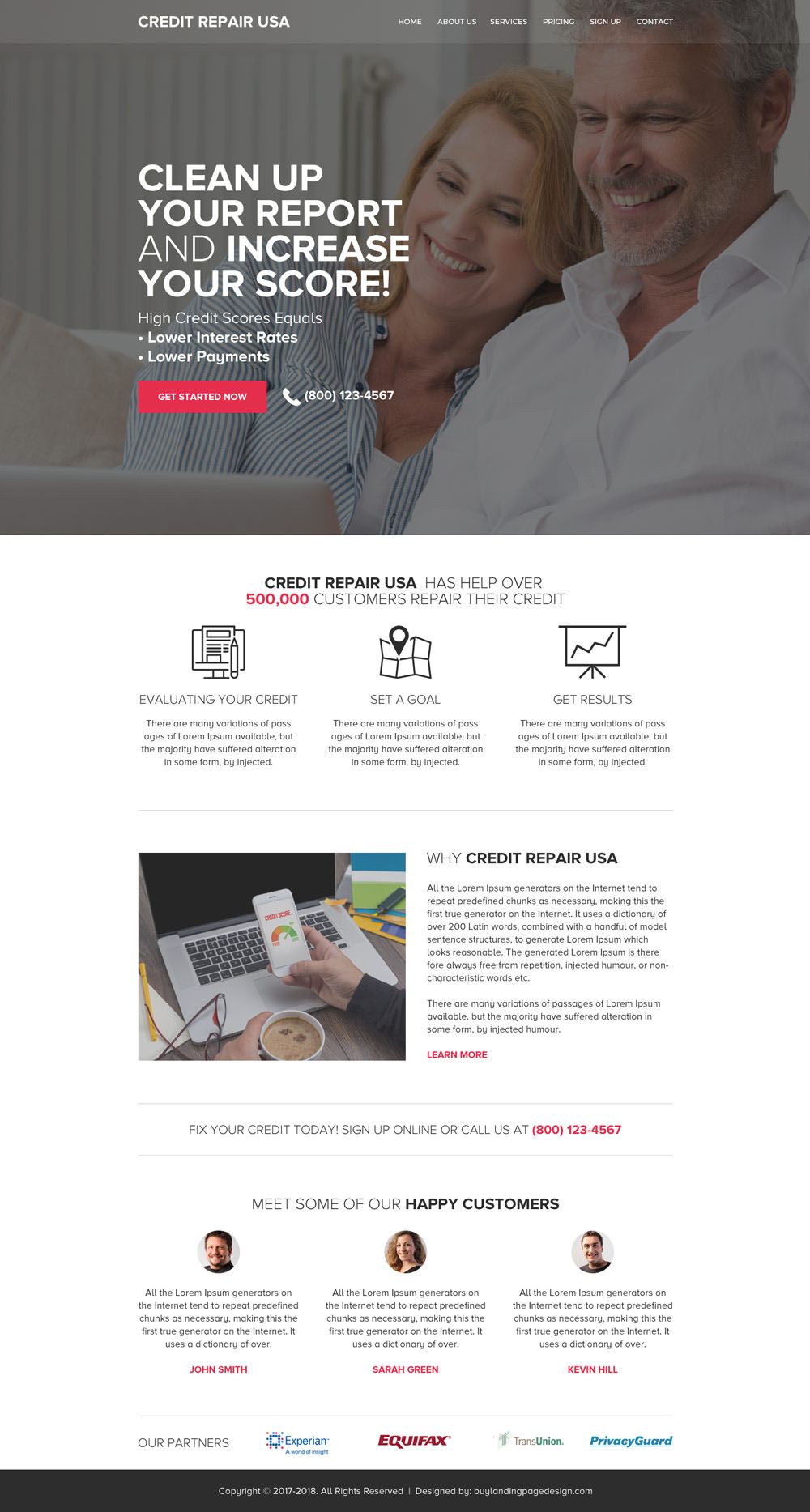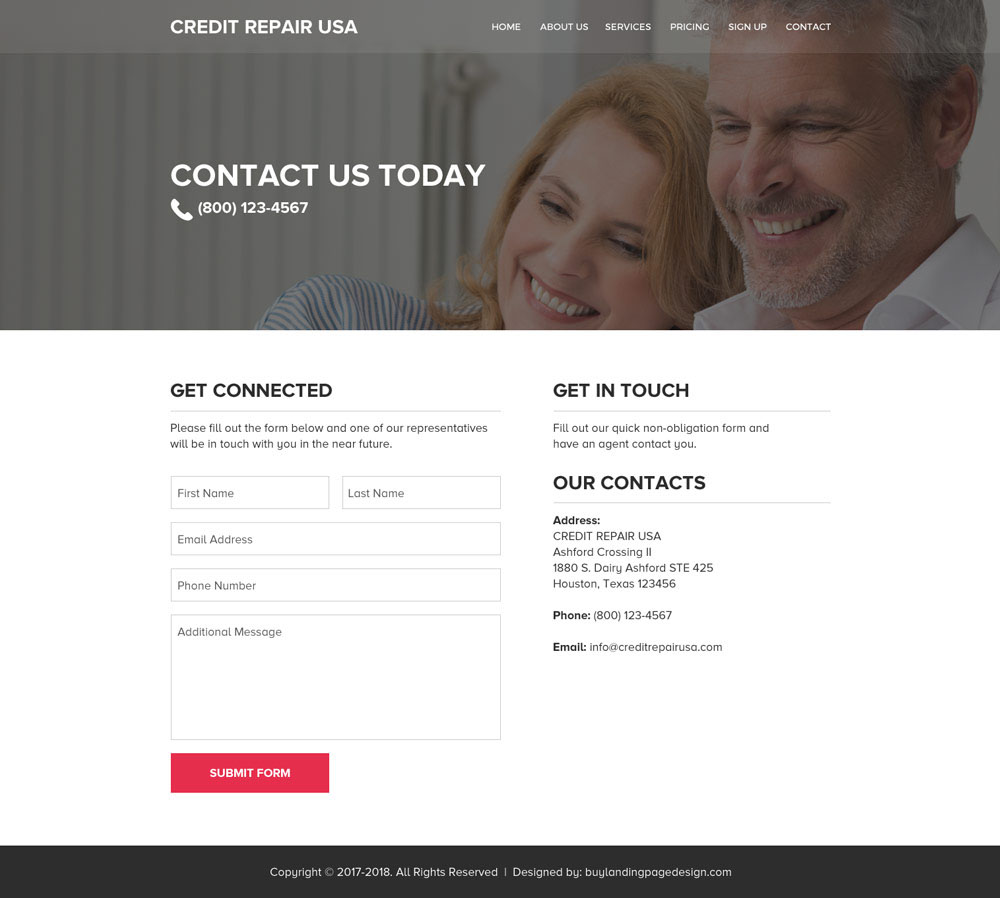 How can I convert my website traffic into leads?
Provide your visitor's necessary information about what you can do to repair their credit.
Offer your visitor's a Free Credit Repair Consultation so they can discuss their credit issues.
Make it easy for your visitors to reach you, including your contact information on your website or creating a contact us page makes it easier for your visitors to reach out to you.
Provide real testimonials from your customers
These are only a few things that should be taken care of for converting the traffic of your website into leads.
Credit score fixing company website design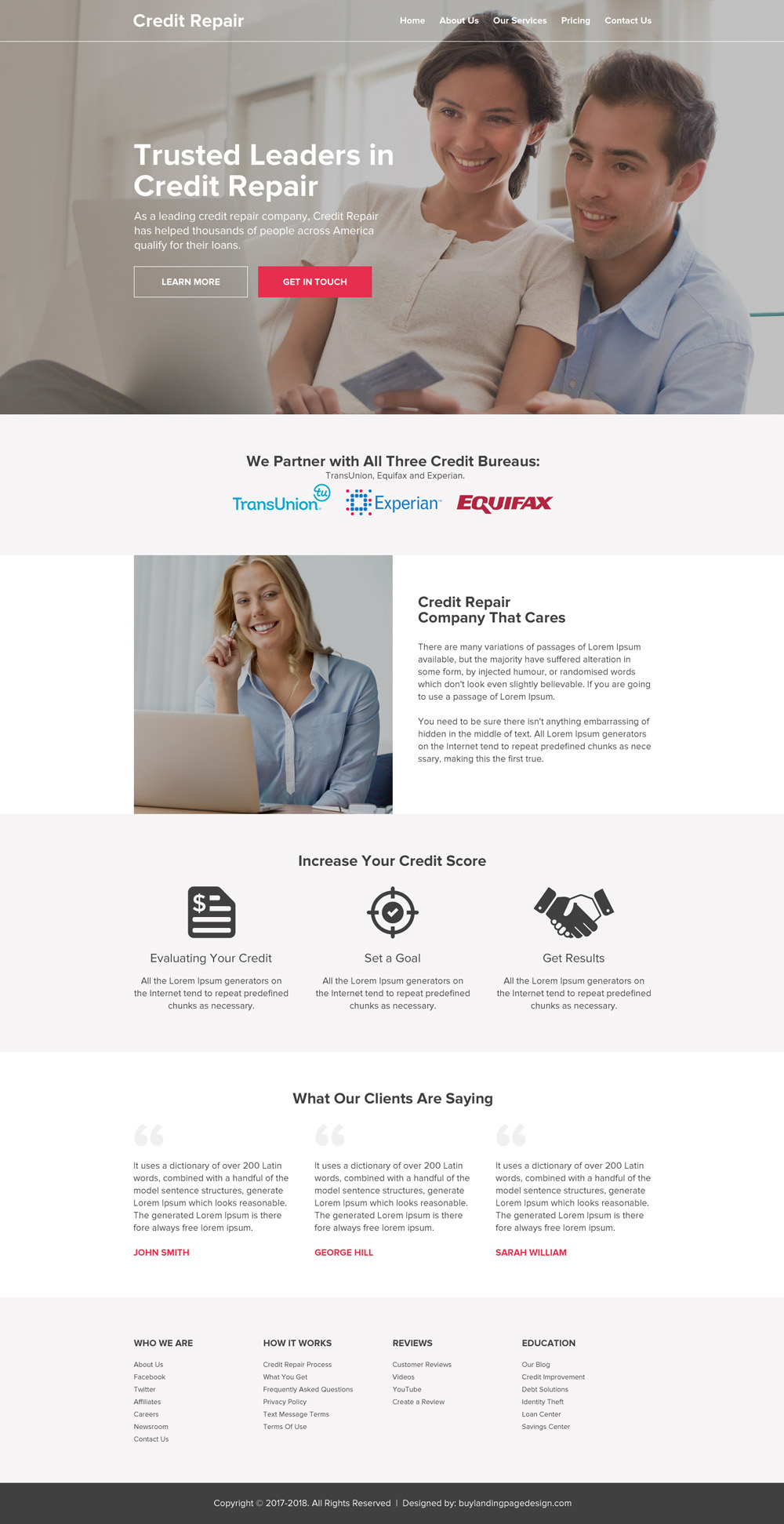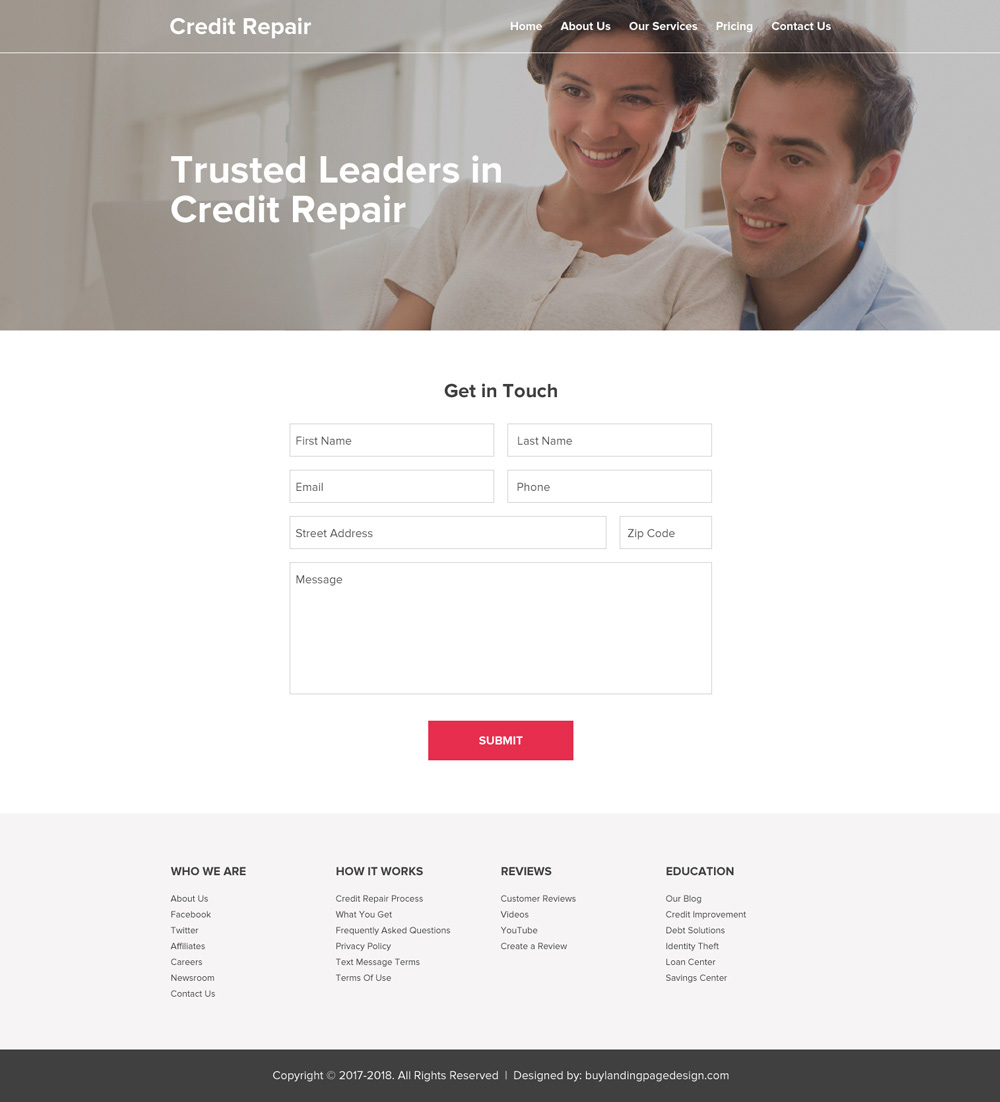 ---
Credit repair help providing website design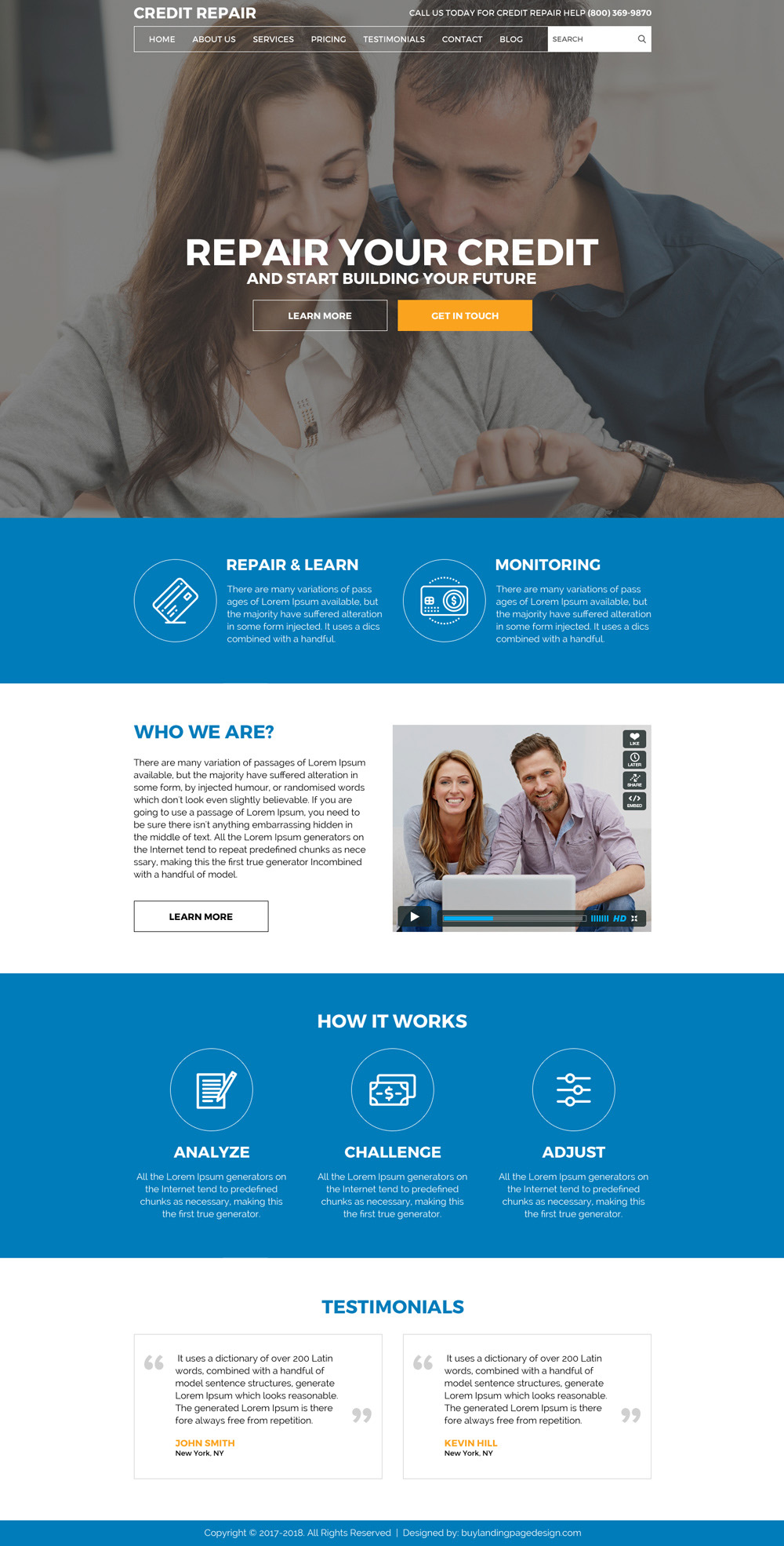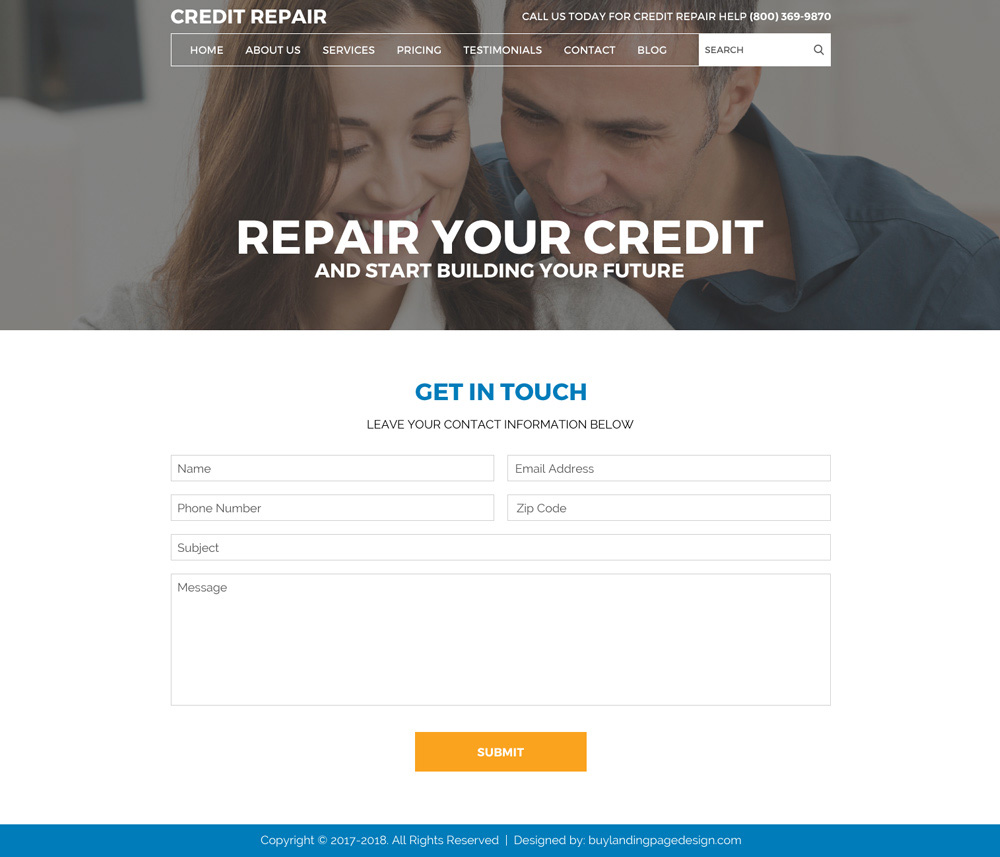 ---
Bad credit fixing free consultation website design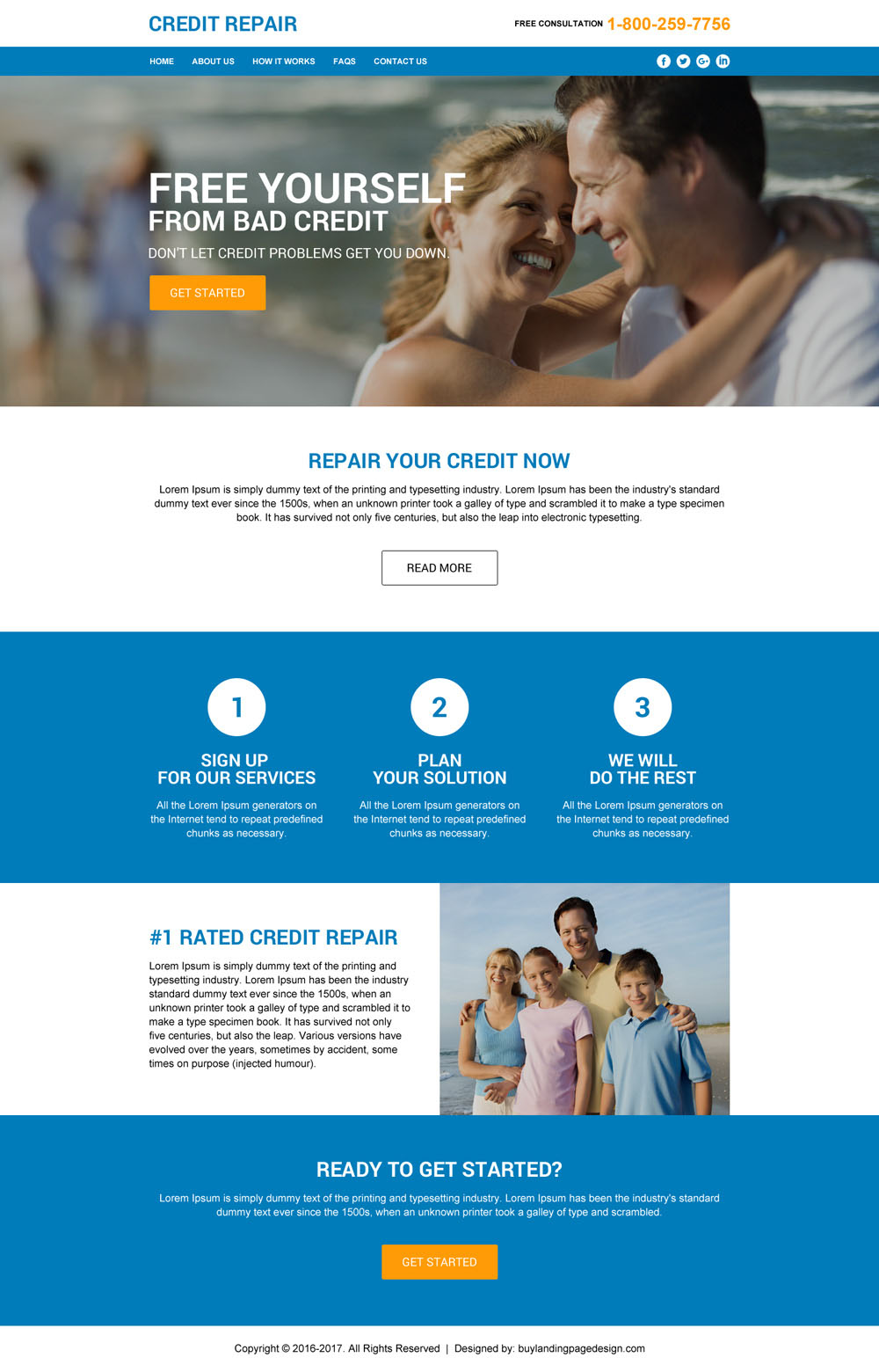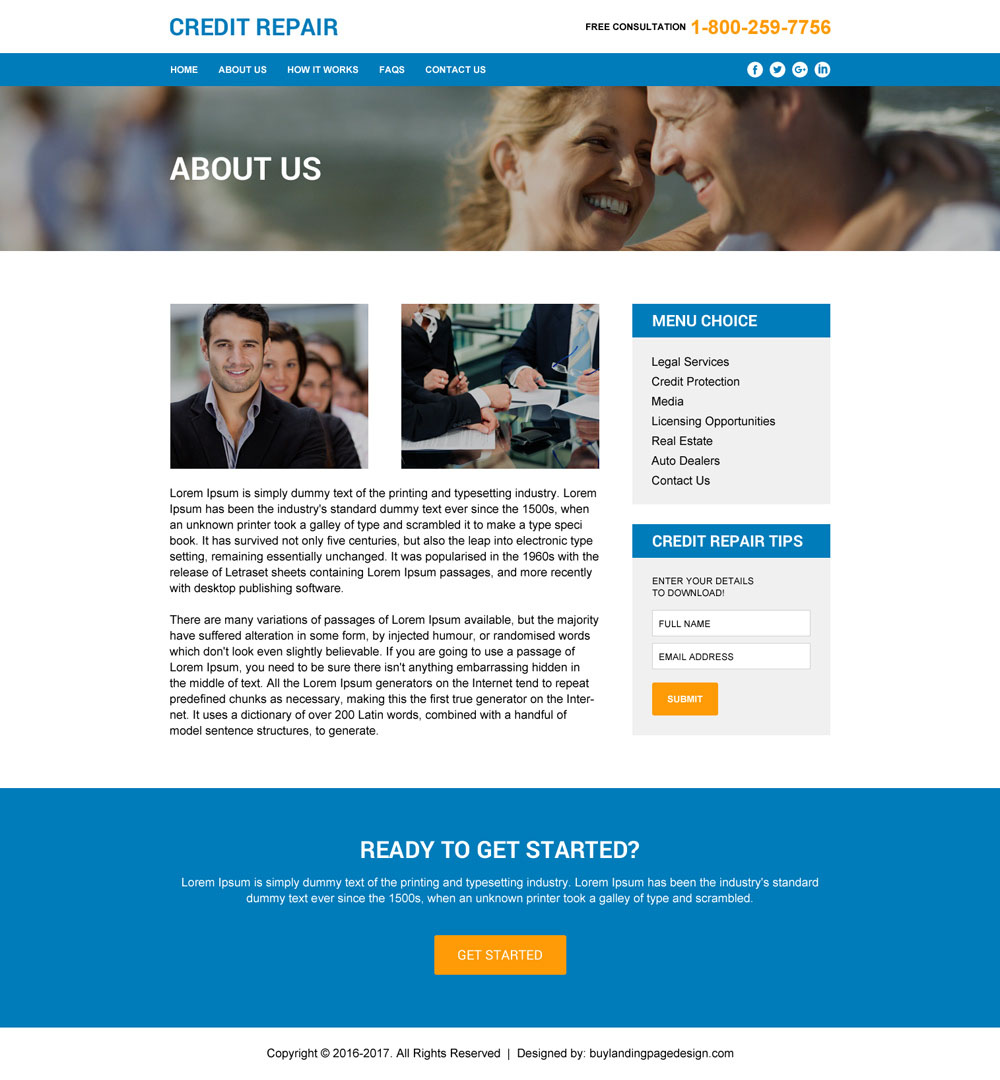 ---
Best credit repair company website design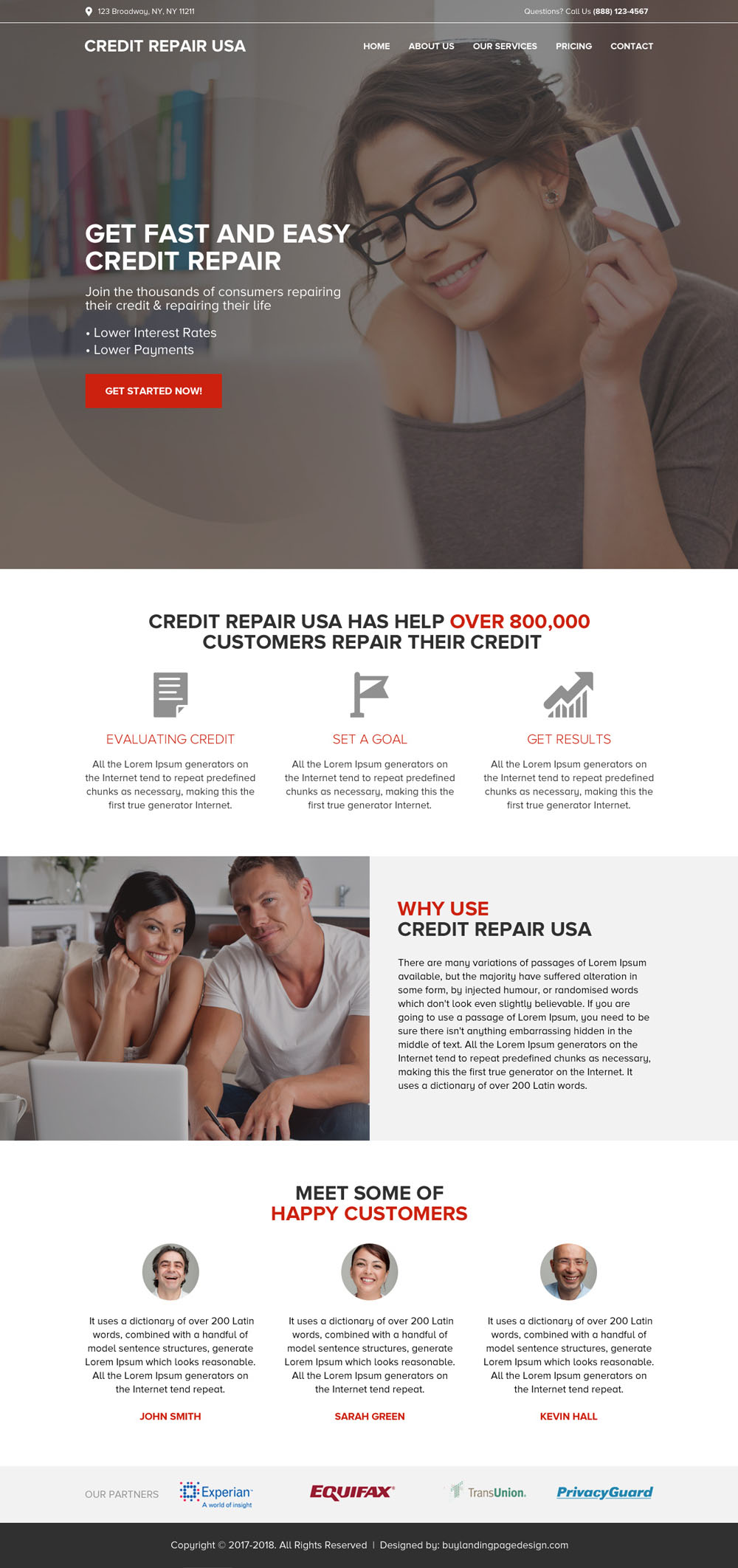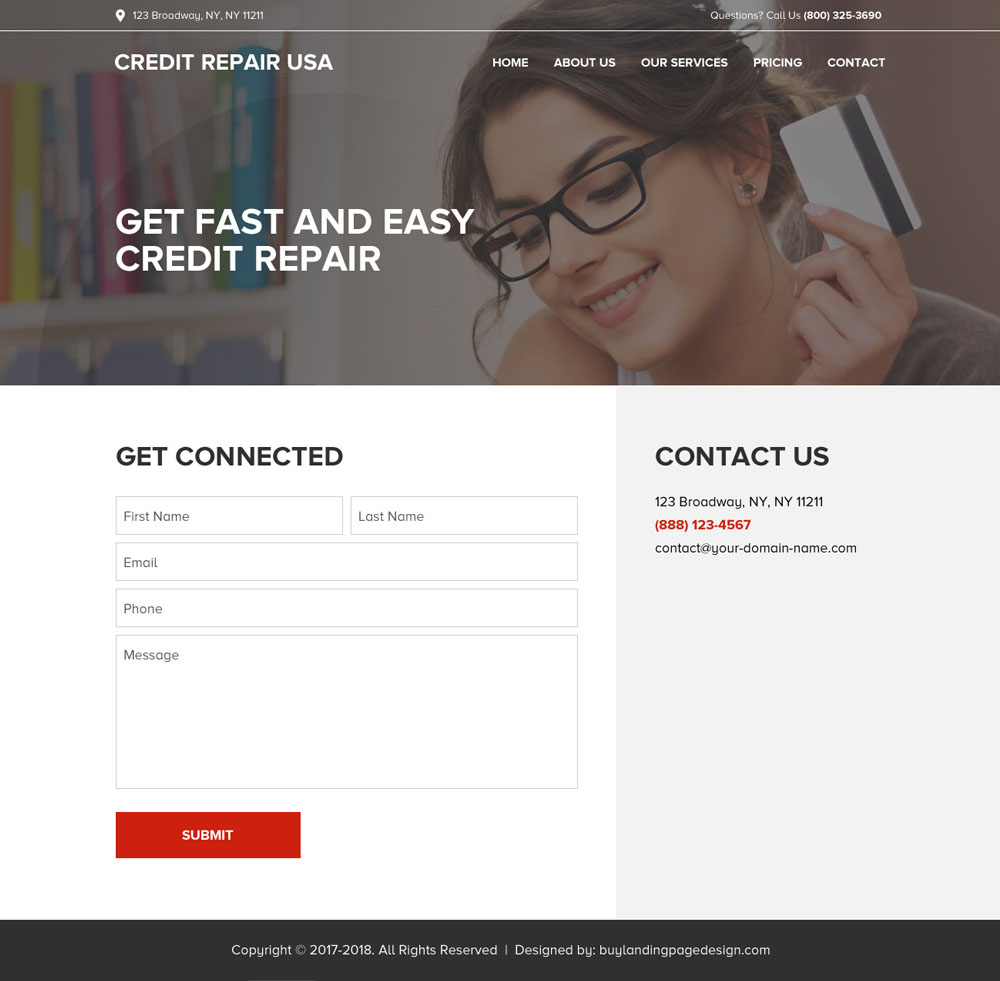 ---
Credit repair and restoration service website design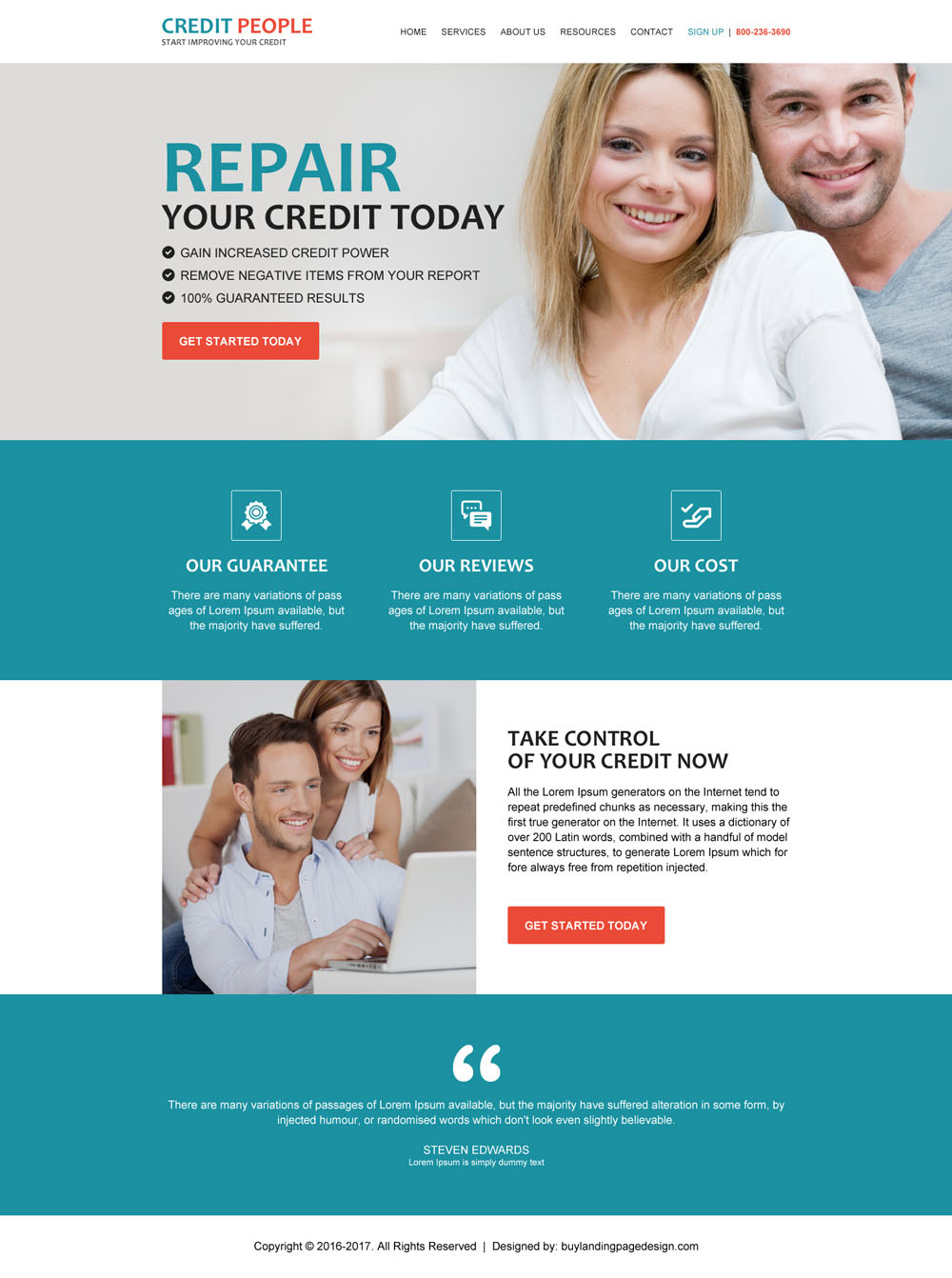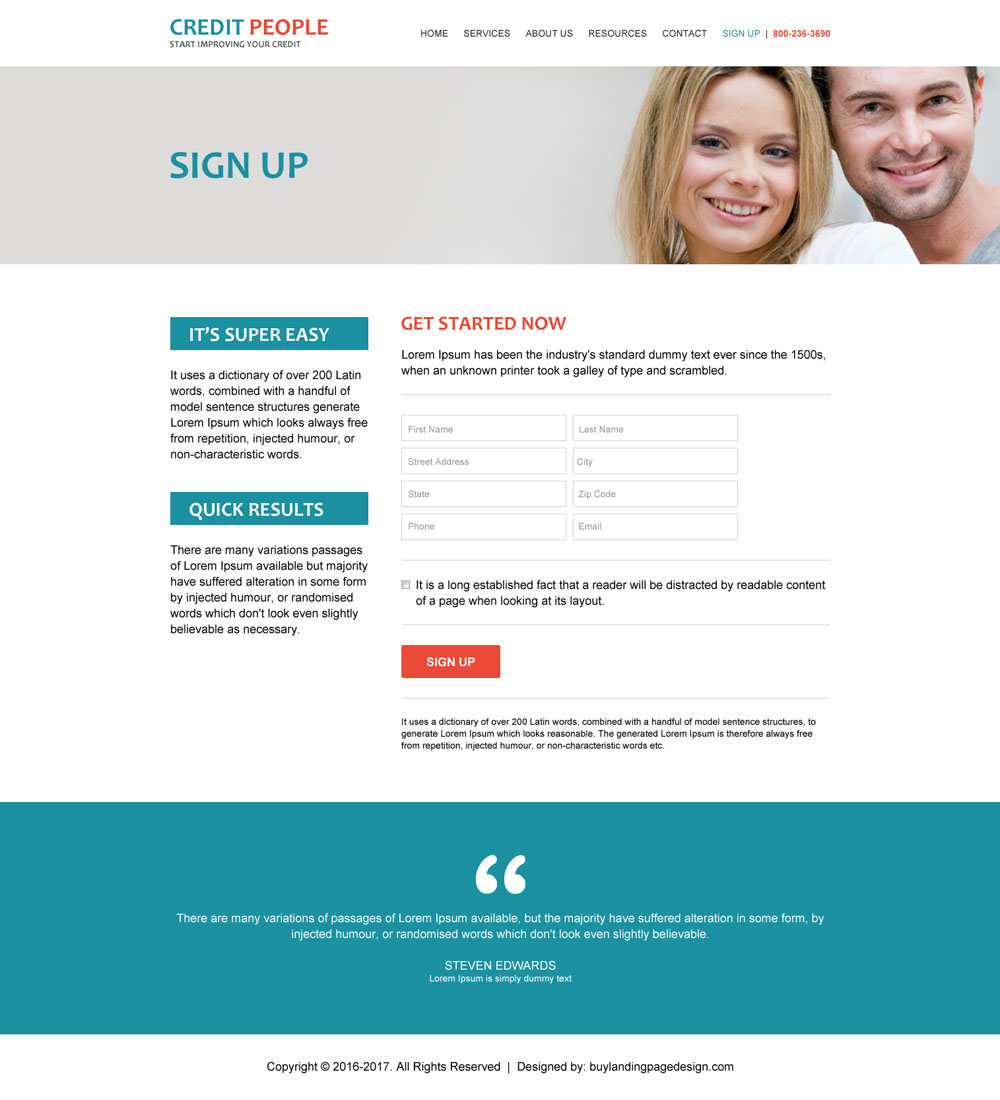 ---
Credit repair management capturing website design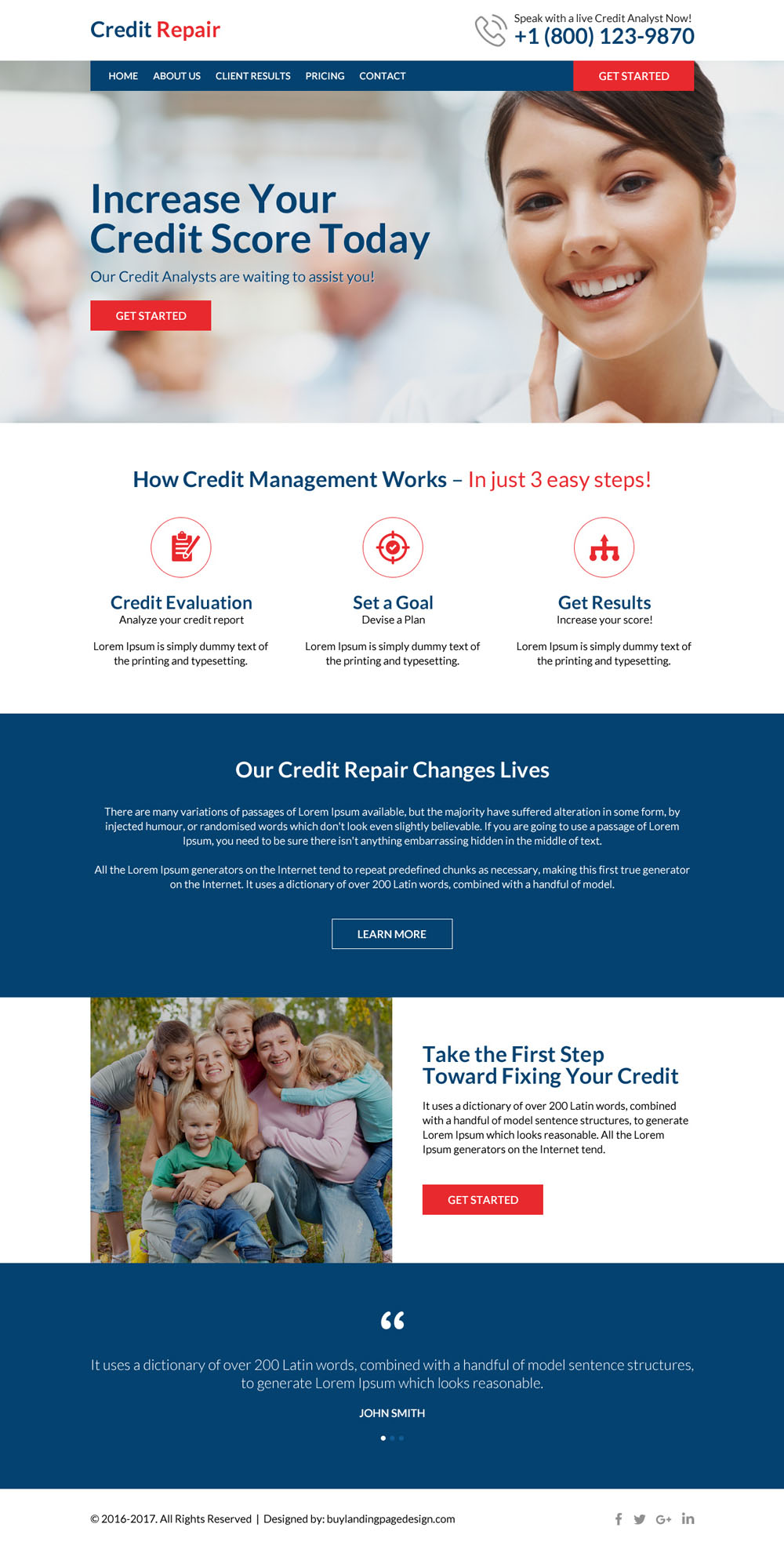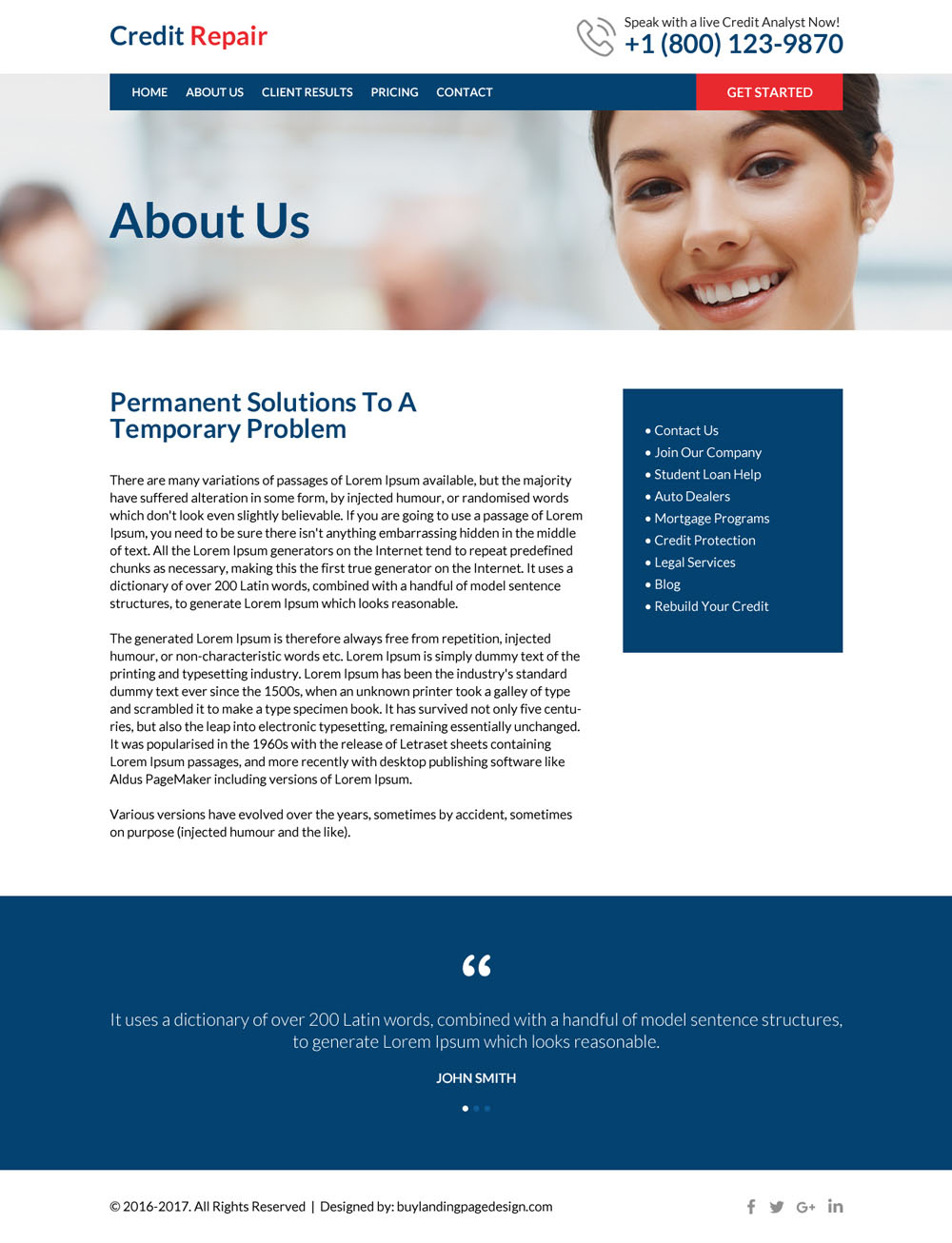 Need a custom credit repair website designed? Email us your requirements and get a free quote for your custom credit repair website now.