Auto financing business responsive website designs for best conversion
Auto financing business responsive website designs for best conversion
If you want to promote your auto finance or car loan business online with a website then we have a professional auto finance website design.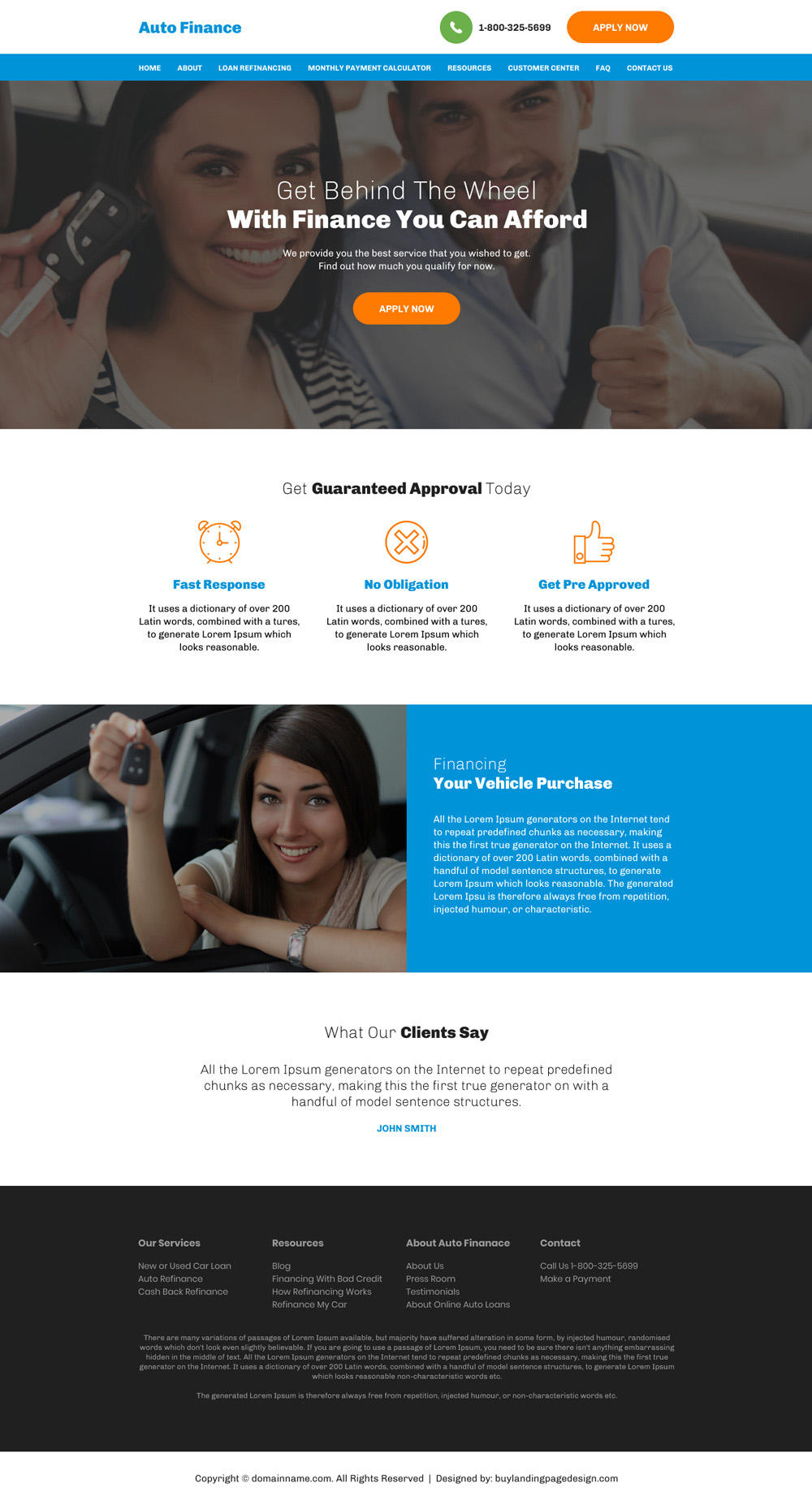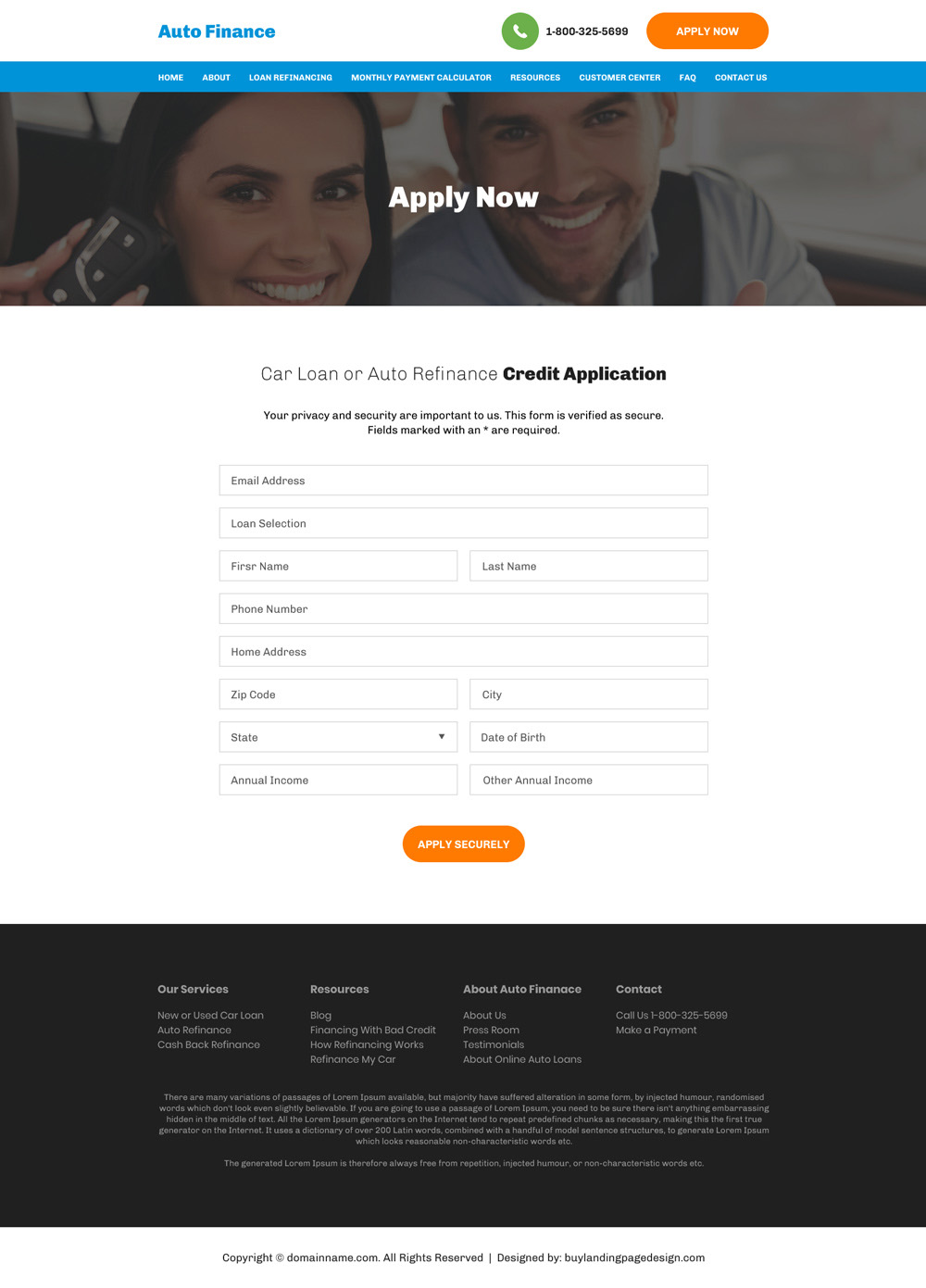 So, this auto finance comes with 2 premade pages – index page and apply now page. You can order additional pages as per your requirements.
We will be adding more auto finance website designs, so don't forget to check back soon.