Buylandingpagdesign.com is the best and biggest landing page designs selling website to create a professional landing page design for your business success.
Our conversion optimized & mobile responsive landing page design converts your business into next level by generating quality leads. Now a days credit report and credit score is by far the single most essential document in everyone's financial life. Everyone like to know everything about credit report so he/she can save hundreds, if not thousands of dollars! So the prospect of credit report generation business is very good in coming days.
Purchase and download credit report landing page design to start your new business today.
Promote your services like credit monitoring, credit counseling, credit report check, credit score checking and free credit report through our beautifully designed converting credit report landing page design to boost your business sales. Having credit is not necessarily a bad thing, and having good credit is ideal for everyone. Consumers can check out their credit standings by ordering their free credit report from several financial institutions.
Some of our credit report landing page design samples below:
Immediate and secure access of your credit report lead gen converting video landing page design best practice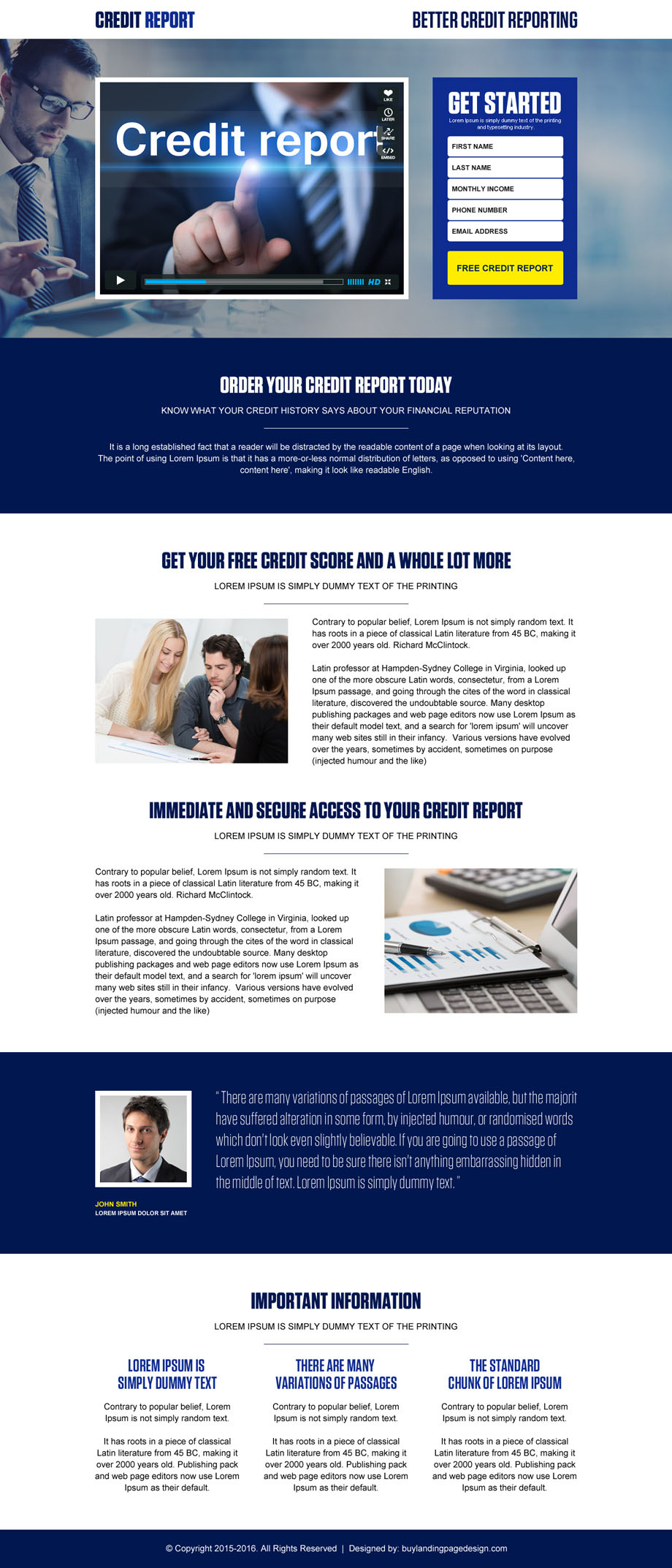 Continue reading Credit report landing page design added to buylpdesign