Pain relief landing page design added to Buylandingpagedesign
Pain relief landing page design added to Buylandingpagedesign
Pain relief lead capturing and call to action landing page
So, if you want to promote your pain relief products online then you can use our pain relief landing pages.
Natural pain relief solution lead capturing landing page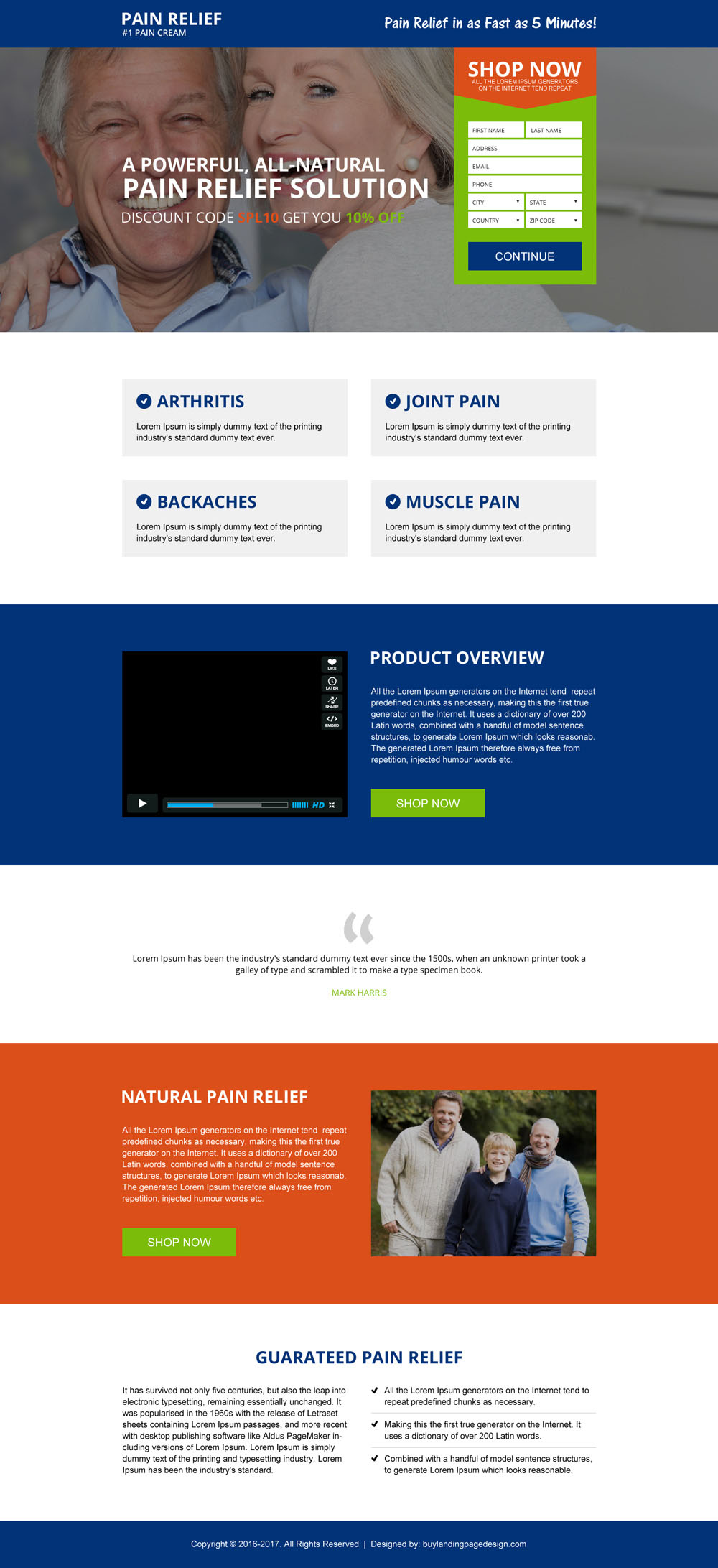 Need domain and hosting space for your landing page?
Don't worry you can now book your desired domain name and hosting space with us at a very affordable price.
If you already have a domain name, then you can also use our landing pages with our landing page package which includes hosting, customization, etc.