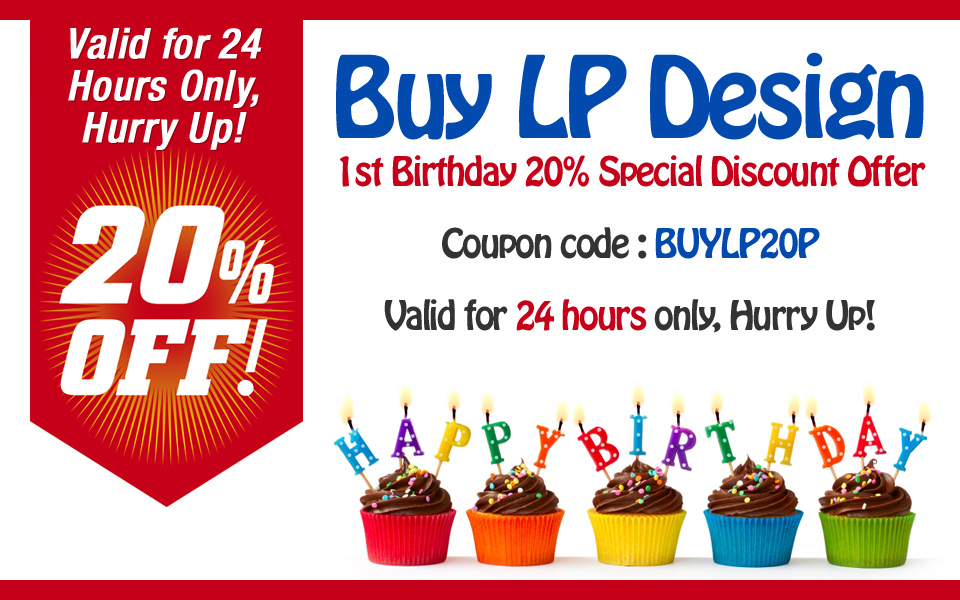 Buylandingpagedesign.com is celebrating its 1st Birthday today and is offering 20% discount on all its landing page design templates as a sign of thanks to all its valuable members who have made this website a huge success. Minimum purchase value $15.
Coupon code : BUYLP20P
Valid for 24 hours only, Hurry Up!