Landing Page Design Templates for Sale
Landing Page Design Templates for Sale
Need to split test your current landing page or looking for a Landing Page Design Template to boost your conversion?
https://www.buylandingpagedesign.com/ is offering a huge discount on its landing page design templates for up to 50% off on selected landing page design templates. On sale you can found landing page design on category like weight loss landing page design, work from home landing page design, make money landing page design, bodybuilding landing page design, loan and mortgage landing page design, fashion and modeling landing page design, auto insurance landing page design, government grand landing page, adult dating landing page design etc. Now you can
Buy any Landing Page for only $30   OR   Buy Out any Landing Page for only $450
There are 2 options to purchase any Landing Page
1.  Regular Purchase
By making a regular purchase you can edit it, use it, store it but you cannot sale it, re-sale it, distribute it or showcase the designs as your portfolio and you are required to keep the footer link intact which provides due credit to the website.
2. Developer Purchase
On Developer Purchase you can use it upto 3 domain with edit it, but you cannot sell it,resell it or distribute it. You need to keep the footer credit link.
3. Buyout Purchase
You get full exclusive right to edit it, use it, store it, sale it, re-sale it or distribute it and you can remove the link from the footer.
You can check some effective and converting landing page designs for sale below :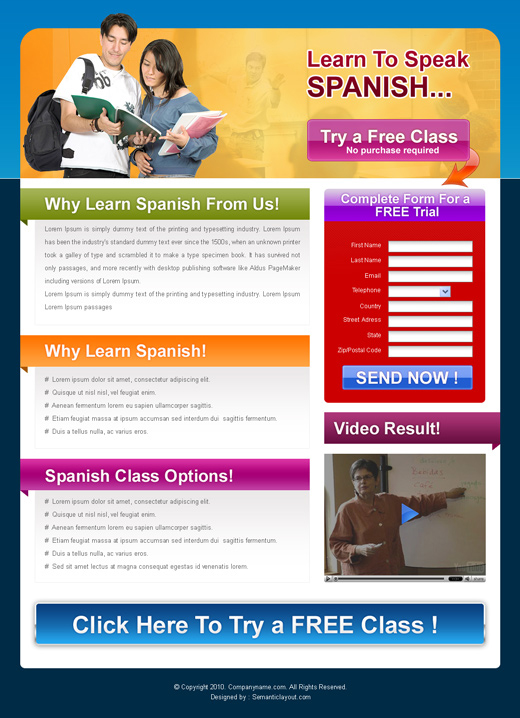 Purchase Process:
Register for a FREE account or Sign in to your existing account and you can click on Buy Now  of any Landing Page Design or Website Template Design you like and select the purchase type 1. Regular purchase or 2. Developer purchase 3. Buyout Purchase on "details page" and then you need to agree to the terms and conditions before you can add it to shopping cart.
You can purchase any number of landing page designs and website template designs you want. You can click on continue shopping button on "shopping cart" page if you would like to purchase more than one design. After you have completed adding the designs of your choice you can click on proceed to pay button and make payment via PayPal or card.
You will get the download link of your purchase design on your "My Account" page.
Act now and take the advantage of this "Huge Sale". Save up to 50% off on any landing page.