How do I upload the file to my hosting?
How do I upload the file to my hosting?
You can upload the files to your hosting via FTP or using cPanel file manager.
How to upload files via FTP?
1. Unzip the zip files with WinZip or any zip extractor.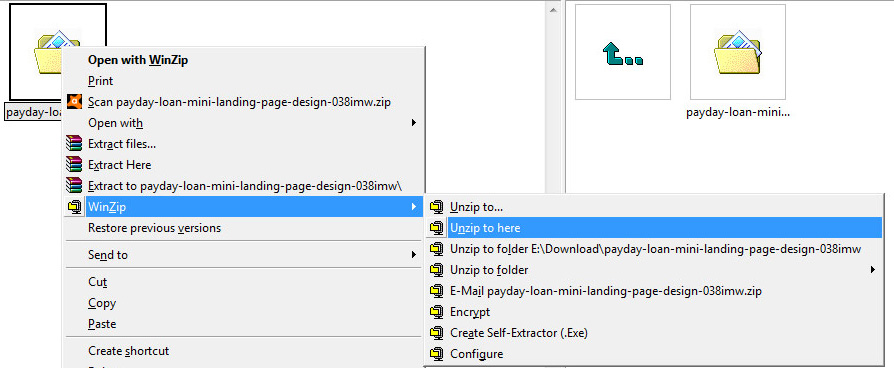 2. Open the XHTML or responsive HTML folder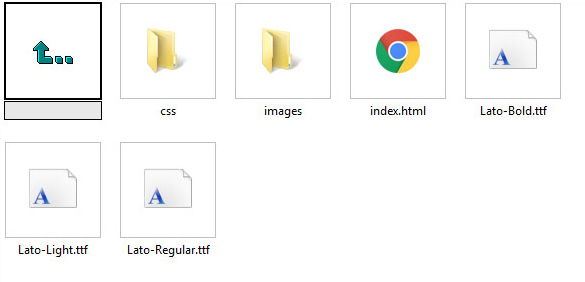 3. Install and open FileZilla (if you don't have it installed already). 
4. Go to the File menu and select Site Manager.
5. Click New Site.
6. Give the New Site a name – such as "yourdomain.com Hosting" (make sure you replace yourdomain.com with your domain name!)
7. Now you will fill out the Host field (typically yourdomain.com), set the port to 21, set Logon Type to normal, then enter your FTP login credentials
8. Click Connect.
Filezilla should then confirm in its log that you're connected, and you will now see a new setup for the application.
On the left side of the window, you will see files and folders from your local computer, and on the right-hand side, you need to upload your files. You can select the files from the right side, drag and upload them.
Please be aware that the files for your website are uploaded into the /public_html or /www folder; those are the primary folder for your website to function from.
9. Upload the files inside the XHTML folder to your domain root or subfolder where you want to use them.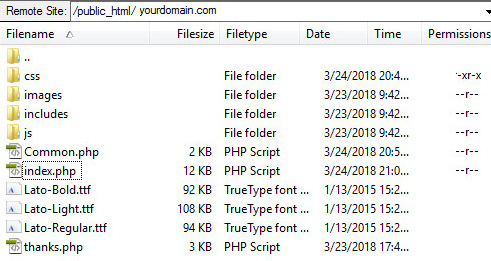 On the left hand side of FileZilla, the side of your local computer, select the file(s) or folder(s) you wish to upload.
Drag the file(s) or folder(s) to the directory location on the right hand side, the side for your web hosting service.
FileZilla will then proceed to upload the files accordingly; depending on their size and the speed of your internet connection it could take some time.
When it is complete your uploads will be visible on the right hand side and the FileZilla log will confirm success.
How to upload files using cPanel File Manager?
It is also possible to upload files for your website via cPanel using it's inbuilt File Manager, however, if you're uploading large numbers of files the use of an FTP application will make for a smoother process.
To use the cPanel File Manager follow these steps:
1. Login to your cPanel service.
2. Click on the File Manager icon on your cPanel home screen.
3. Select the "Web Root" option and click Go.
4. You are now within your cPanel File Manager which provides functions to add/remove files and folders, rename, copy, paste, and adjust permissions.